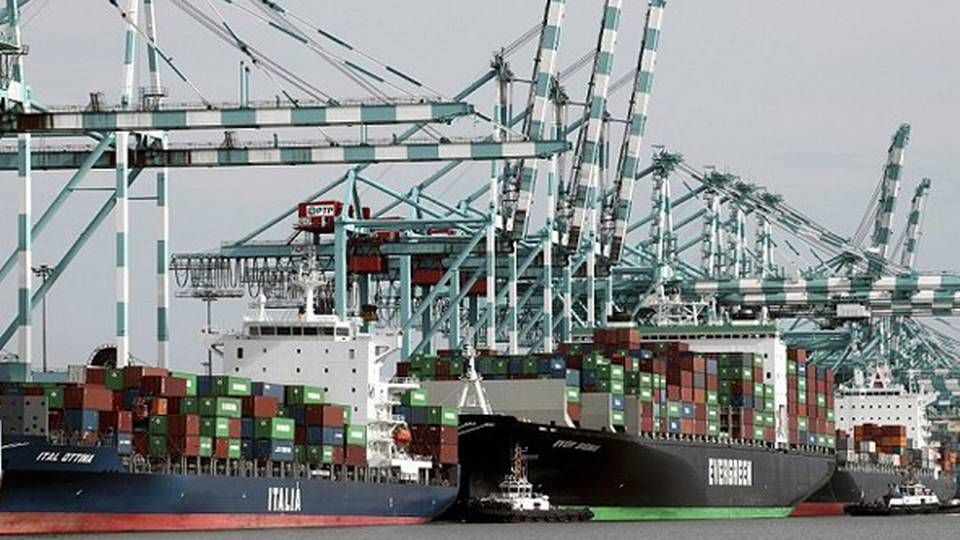 With an overwhelming newbuilding programme and the establishing of a new Asia-Europe service this August, Taiwanese Evergreen is getting much of the blame for the significant drop in freight rates and the disruption of a burgeoning rebound in the past six weeks, writes Alphaliner on Tuesday in its weekly newsletter.
This year, Evergreen has received its first 8,452 teu ship, a so-called L-Class, in a series of 35 similar ships, and an additional ten 13,800 teu ships, to be delivered in intervals until 2015.
"The massive newbuilding programme could potentially destabilize the fragile rebound of the container shipping companies' revenue over the next 12 months," writes Alphaliner.
Evergreen Marine Corp. (EMC), the stock listed part of Evergreen Group, made a USD 22 million operation profit in the second quarter of 2012. The first half of the year, however, resulted in deficit of USD 75 million.
Maersk Line's new giant ships spread fear in the market
Evergreens much-discussed newbuilding programme includes the following:
20 ships ordered by Evergreen-owned companies from the Korea-based Samsung shipyard, between July and September 2010.
10 ships ordered by Evergreen companies from CSBC in Taiwan, in May 2011.
5 ships ordered by Greek Costamare, from Sungdong Shipbuilding in Korea in May 2011. The ships have been leased to Evergreen on long term contracts.
Evergreen is also behind an order for ten 3,800 teu ships from Hyundai, Korea. The ships are financed by Greek Enesel SA.
Alphaliner: 1.8 million new teu on the market until 2014
Analysts: Rate leap euphoria will be short lived