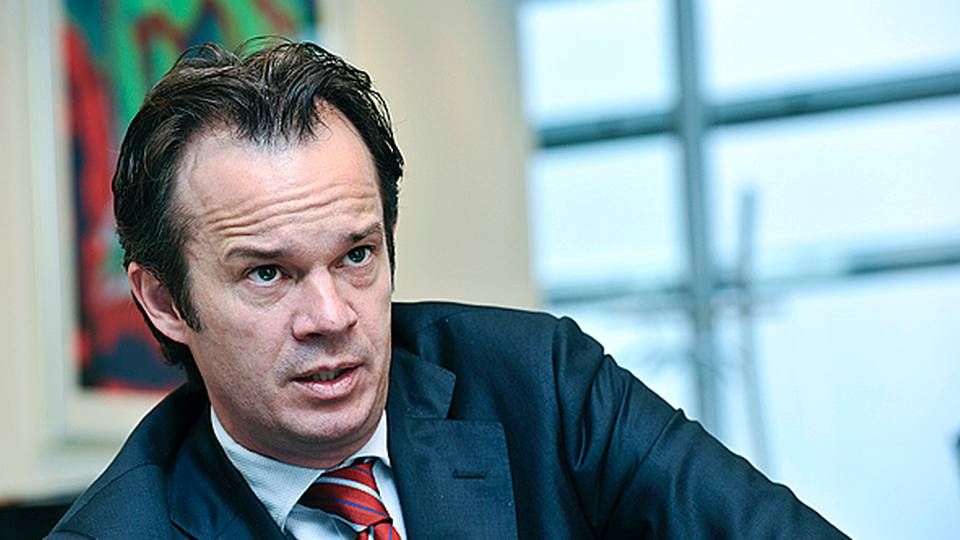 Torm CEO Jacob Meldgaard says that the restructuring agreement announced by the shipping company on Tuesday is the best possible deal, under the circumstances.
"The alternative to the agreement is not something we would want, because it would be an accord. So this is the best agreement we could possibly get. We've gotten a good restructuring package with the banks and the owners, where we can draw almost USD 300 million in expenses, which is significant in relation to having a solid platform in a troubled market. We've been under particular pressure from time charter agreements signed at a very high level some years back, and a situation where our entire debt was due paid with just a few days notice," says Jacob Meldgaard.
According to the agreement, the measures undertaken to cut costs, together with the restructuring agreement, will provide Torm with a positive cash flow. Banks and credit institutions have agreed to extend the existing debt of USD 1.8 billion till the end of 2016. At the same time, Torm is given USD 100 million in working capital.
Cheaper tonnage
As part of the agreement, the owners of chartered tonnage have agreed to either permanently change the time charter contracts and adapting the freight rates to market levels, or allow for the contracts to be terminated and the ships returned. Torm estimates that these changes will provide positive nominal market-to-market savings for the company of USD 270 million. A small part of the owners of chartered tonnage are not included in the restructuring agreement. Furthermore, Torm will return 22 ships to their owners earlier than agreed upon in the original contracts.
The agreement means that the shipping company's tanker division will reduce its expected time charter expenses for the first quarter of 2013 from USD 18,848 per day, to USD 12,141 per day, a 36 percent reduction. The dry bulk division will in the same period reduce its average time charter expenses from USD 16,286 per day, to USD 13,755 per day, a 16 percent reduction.
"We are looking at a significant cost reduction, and thus a significant improvement of our cash flow," states Jacob Meldgaard.
He acknowledges that the prospect of a USD 350-380 million deficit before taxes for 2012 is a big one, but stresses that the market in general is under pressure, and that these conditions apply to everyone.
Change in organization?
"We can conclude that the important thing for companies in shipping right now is to have sufficient capital resources, in order to withstand the pressure regardless of whatever results one might produce, and that's what we've gotten now. This is enough for us to be able to focus on what's important: quality, customers, and costs, and we're looking forward to it, because this agreement gives us room to do this," explains Meldgaard.
He adds that banks, suppliers, and customers have been supporting the shipping company through the turbulent times, where Torm's future has been far from certain.
"Everyone have been supportive, otherwise we wouldn't have been able to reach the agreement. Their loyalty has been impressive."
The future will determine whether Torm will maintain its current organization, or whether adjustments will be made, adds Meldgaard.
"Of course we'll adapt the company internally to the reality surrounding us. If that means changes, we'll make changes," he says.
Torm reaches final agreement with banks
Torm is now a major Filipino player with local ships' officers
Torm under pressure from new deficit and lacking creditor agreement