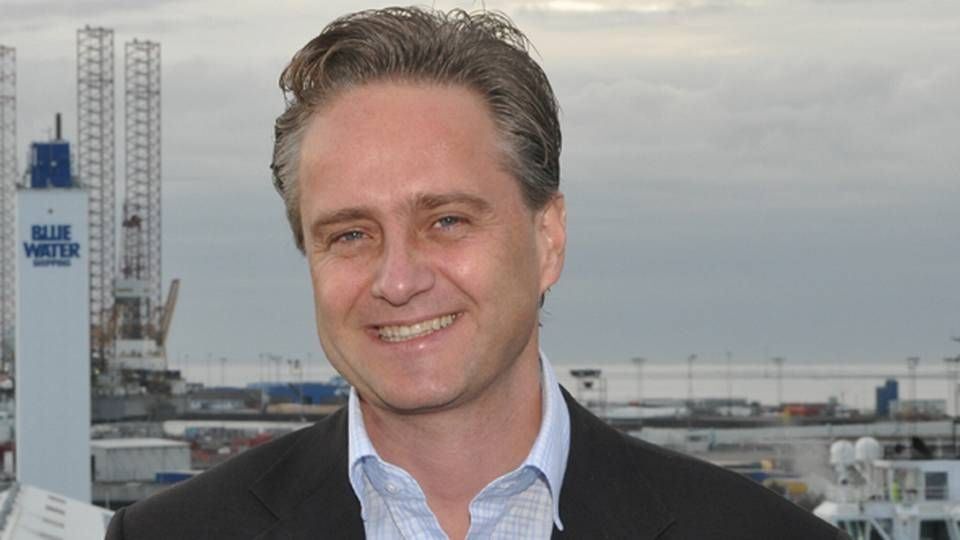 The future CEO of Blue Water Shipping is – in his own words – "extremely proud" to take over the job as CEO of Blue Water Shipping in the near future. But he will not be the kind of boss who kicks down the door and reorganizes the company from day one. Quite the opposite, in fact.
"I hope they won't feel a huge change when I take over as CEO. Because I'm very impressed by Kurt and everything he stands for. It's important for me to send the message that I'm not coming to Blue Water Shipping to revolutionize it. I'm joining a company that's growing fast and is very well operated, and it should stay that way," says Kim Hedegaard Sørensen.
Former Transatlantic boss is the new Blue Water Shipping CEO
Kim Hedegaard Sørensen remains CEO of the Transatlantics divison of Industrial Shipping a little while longer, and he has spent 17 years with the Maersk Group, working at both Maersk Line and Damco. But to replace Kurt Skov, who founded Blue Water Shipping 40 years ago, is a big moment for him.
"If you're in the logistics industry in Denmark, there aren't many jobs that can match this one. But I'm very humble, as I think most people are aware of the shoes I have to fill. So the big challenge is to fill out Kurt's shoes while maintaining my own integrity and the strong values of the company. It won't necessarily be an easy task, but Kurt and I have talked a lot about this during the process," says Kim Hedegaard Sørensen.
New roles
In anticipation of Kim Hedegaard Sørensen's recruitment, he and Kurt Skov have spoken at length about how the two men will fulfill their roles in the future. Kurt Skov will remain Chairman of Blue Water Shipping, and a situation like this, where the owner goes from being CEO to being Chairman, can be a bit troublesome.
"There are some pitfalls to making a transition like that. A company can become confused, as the former CEO is now the Chairman, and how does he communicate, and what kind of authority does he pass on to the new CEO. We need to make things clear in that regard, so we can make decisions quickly and efficiently, and so that senior management in particular, but also the rest of the organization, knows which direction we're going," says Kim Hedegaard Sørensen.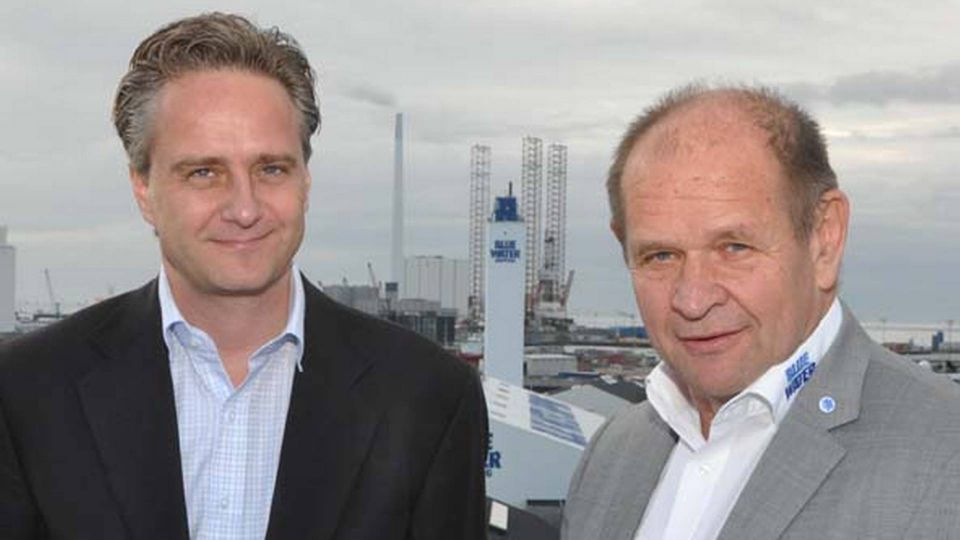 He believes that his experience from the Maersk Group, when Maersk Mc-Kinney went from being CEO to being Chairman, will be beneficial to his future work.
"It's not a super-easy process, as it can create a bit of a vacuum. You could lose some decision-making force if you're not careful. It means a lot that the Chairman and CEO is also the owner and can make decisions on the spot. If we don't think this through properly, we could lose some of the entrepreneurial spirit of Blue Water Shipping, which enables the company to make quick decisions in favor of the customer. And I think Kurt and I have had a great dialogue about this."
Thus, he feels that the two men have reached a solid common understanding of the job in front of them, and they will be able to solve it together.
More than just slogans
What attracted Kim Hedegaard Sørensen to the new job was not just the company's size or history. He believes that the strong values of the company - and his own agreement with those values – are the reason he got the job.
"A big part of my joining Blue Water is really that it suits me so well, that there is a strong focus on values such as propriety and decency. This can sometimes become empty slogans in large companies. But I could sense in Kurt, and from everything he said and did, that he was practicing these values every day. So it's not necessarily all about optimizing profits all the time. It's also about being a decent human being, and I find that very attractive. That's also how I remember my time with the Maersk Group," says Kim Hedegaard Sørensen.
International experience
Though the future CEO of Blue Water Shipping has no intentions of revolutionizing the company, he still brings skills and experiences he can add to the company.
"My international experience is fairly big. It means something to have spent nine years in Asia and Russia. When companies operate in various cultures, they make certain mistakes until they start to really know the culture. So in the expansion that's underway in Blue Water, I think it'll work to our advantage to have some knowledge about the markets where Blue Water still only has a small presence. This would be Asia, for instance," says Kim Hedegaard Sørensen.
And he has also been a part of rapidly growing companies, like Blue Water right now. When a company rapidly increases its number of employees or its field, the process can be extremely complicated, and in that case, experience can be a very useful baggage to bring along, he says.
"Sometimes it happens that things just grow out of control, because of a failure to adapt to being in another type of company. The advantage is that I've actually done this before. When I first joined Maersk Line, the company grew massively," says Kim Hedegaard Sørensen, who spent a total of 17 years with the Maersk Group, through Maersk Line and Damco.
Freedom under responsibility
But what can the employees expect from their future CEO? Kim Hedegaard Sørensen views himself as a flexible boss, who automatically bestows responsibility on the people around him, because he expects that they know their stuff.
"A key line for me is freedom under responsibility, because I trust people. They don't need to prove to me that they're good. It's more like the opposite – they have to prove to me that they're not good. So all things considered, people will get a lot of freedom and flexibility, as long as they deliver, and as long as they are team players," says Kim Hedegaard Sørensen.
In this regard, he finds it very important that his employees are not solo players.
"I'm a somewhat pragmatic person, and I don't necessarily believe that everything should fit into boxes. But one thing I have a hard time accepting is when people don't play for the team. It's just doesn't work. But that's pretty much the only behavior in my managerial playbook that I find unacceptable," says Kim Hedegaard Sørensen.