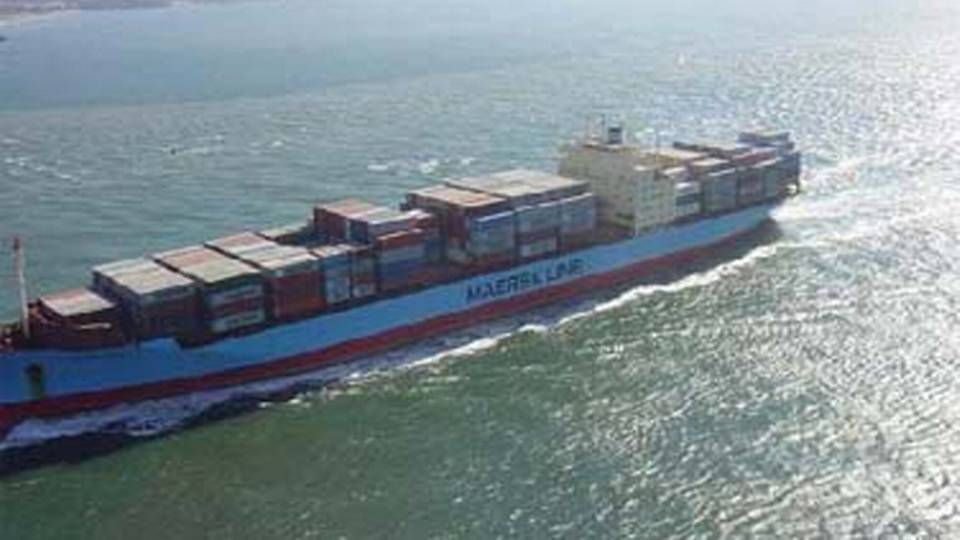 The Maersk Line market share on the important Asia-Europe routes has been dropping since April of this year even though the Danish container carrier has not been the only one pulling out ships in the hope of keeping up freight rates and braking the significant rate drop.
According to Alphaliner on Tuesday, Maersk Line held a market share of 24 percent of the overall capacity on Asia-Europe in April. The market share will drop to 19 percent if the Maersk Line competitors continue operating the present number of ships when Maersk Line will pull out further ships between the Far East and Europe and between the Far East and the Mediterranean as was recently announced.
In October, both main Maersk Line rivals, the CKYH and G6 alliances, pulled out a string.
Last October, Maersk Line launched its new Daily Maersk concept offering seven weekly departures from the Far East to North Europe. Today, one year after the launch, the concept of "daily" seems misleading, Alphaliner reports as the number of departures per week has been cut to five following Maersk Line's announcement last week that the carrier would suspend its AE-9 service from October to December.
Since this summer, Asia-Europe spot rates have dropped dramatically by more than 40 percent according to Alphaliner.
Because of the decreasing demand in the Asia-Europe trade, Maersk Line will reduce its capacity by removing eight ships from the AE-5 service permanently and suspend the AE-9 service until the beginning of December 2012. The 19 ships removed have an overall capacity of 140,000 teu.