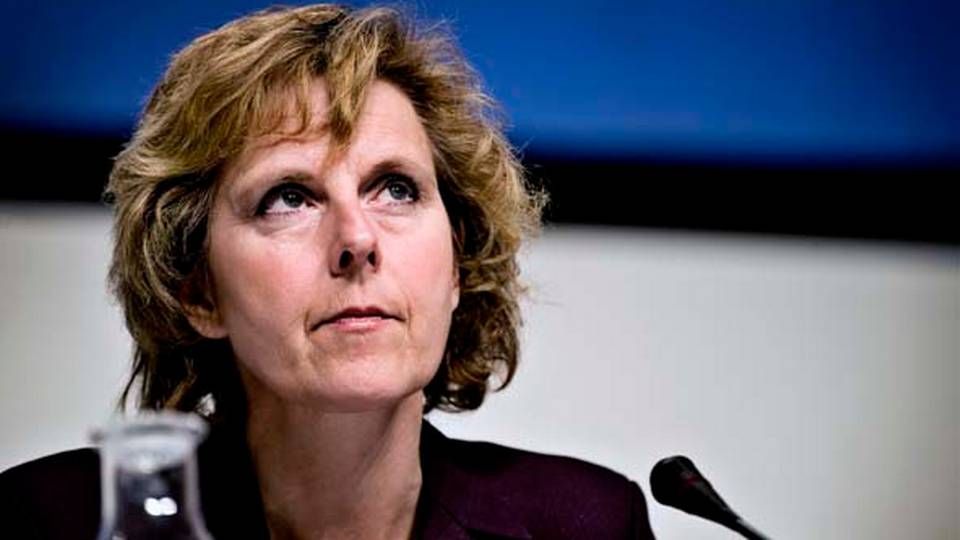 The European Commission clearly states that the important issue of how to make the shipping industry contribute to the reduction of CO2 emissions belongs in the IMO. So the Commission says in an answer to a ShippingWatch inquiry in which ShippingWatch has asked the Commissioner for Climate Action, Connie Hedegaard, about the role of the Commission on the critical issue.
On 1 October, Connie Hedegaard and the Commissioner for Transport, Siim Kallas, issued a statement in which the two commissioners presented an action plan for the shipping industry. This move followed a long period in which most industry players had expected the EU to carry out a regional legislation on the issue meaning that the EU would decide on a regulation of CO2 without waiting for the IMO. Instead, the commissioners presented a programme in which the EU will develop a monitoring system for ships calling at EU ports as a first step in a plan meant to create an international regulation for the shipping industry CO2 emissions in the long run.
The Danish Shipowners' Association still thinks that the EU is prepared to carry through a regional legislation but according to the answer from the EU, the initiative is with the IMO for the time being.
Agreement takes time
"The Commission is convinced that IMO remains the most suitable forum to take action on this issue. Getting a global agreement will take time, but we are committed to move forward. In this context, we have proposed a step by step approach starting with the monitoring and reporting of CO2 emissions", the Commissions states.
The Commission explains that in the beginning of next year, it will present a proposal on a pilot project meant to collect data from ships calling at EU ports – a so-called MRV (Monitoring, Reporting and Verification) system. The system may take its starting point in the system used to collect data by the Danish shipping companies since 2008.
"We will share our experience in the implementation of such MRV with our international partners, with the aim of adopting a global MRV system", says the Commission adding that the EU proposal is broadly aligned with the American proposal presented at the latest meeting in the IMO Maritime Environment Protection Committee. In general, the proposal deals with ways in which it is possible to implement a process of monitoring the CO2 emissions.
The IMO meeting in London ended up being quite a disappointment for the Danish Shipowners' Association seen as the question regarding CO2 emissions from the existing fleet was postponed to the Committee's next meeting in May 2013.
Shipowners: The EU climate plan could bring IMO into the game
Debates on CO2 from shipping in global limbo