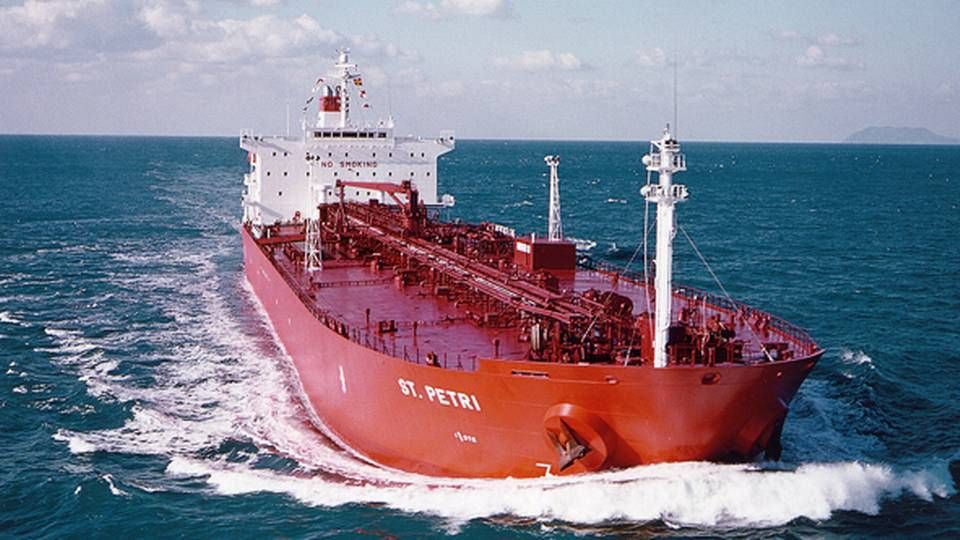 Should tank shipping companies look increasingly toward Asia in order to find financing for their newbuildings, and can the KG market supply ships for shipping in the future? These are questions that a group of bankers are trying to answer at the Seatrade Tanker Industry Conference, held in Copenhagen on Tuesday.
Frans Van de Bospoort is the CEO of Chemical, LPG, and the Product Tanker Group of DVB Bank. The bank has a total of 23 billion Euros in lending, and its main activity is shipping. But the bank is one of only a few that has shipping as its primary segment.
Shipping lending tormenting European banks
According to Van de Bospoort, as many as a 100 banks were active in shipping loans before the crisis, a number that has now dropped to below 20, and the number of banks that provide new loans for shipping could maybe even be counted on one or two hands, says the CEO.
Financing divide
He points to the fact that shipping is facing a significant divide in financing. According to Clarkson, the value of the total order book per October 2012 was USD 290 billion. If 70 percent of that is delivered, and the banks are financing 60 percent, that means a total of USD 120 billion will be financed by the banks.
In contrast to the massive funding problems, now is the ideal time to invest, he says, in part because the shipyards are now doing newbuildings for significantly less money than before the crisis.
Bunker Holding: Loan agreement opens up for major acquisitions
Frans Van de Bospoort's recipe for getting tank shipping out of the crisis contains several elements: supply needs to be lowered, owners need to sell and back lease, the shipping companies need to consolidate more, and a combination of bank and stock financing.
Asian funding
However, the ship owners should not expect to be able to charter ships from the German KG funds. Martin Springer of Schulte Group believes the KG funds will disappear entirely within the next few years.
"The KG mass market will die. There have been structural changes that will make the KG scheme impossible in the future," says Martin Springer.
Today, 90 percent of the financing for shipping comes from European banks, which in light of the crisis makes it more difficult for shipping to borrow money. But there might be the chance of looking east for new funding.
This statement comes from Russel Beardmoore, Managing Director of Structured Finance at Standard Chartered Bank. The bank's focus is on activities in Asia, the Middle East, and Africa, and he believes that some ship owners will be able to find capital in Asia.
Strong network
"Asian financing will become increasingly available to companies outside of Asia, but this will primarily be for companies among the largest of their segment, companies with extremely solid balance sheets, or with strong networks in Asia," says Russell Beardmore.
He does, however, point to the fact that there is a significantly bigger chance of getting funding in Asia if the financing has Asian ties - for instance a newbuilding constructed at an Asian shipyard. Additionally, Asian fleets are expected to grow massively in the near future, and the financing of these newbuildings could be enough to tie up the capital that Asian banks are willing to lend out to shipping.
USTC: We now match our major competitors
Danish Ship Finance: Bond issuances good development for shipping