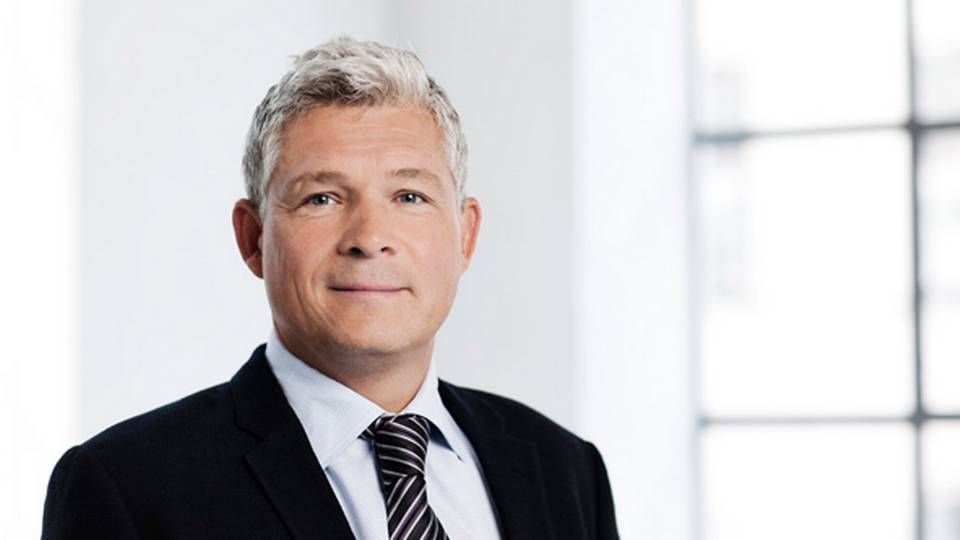 For 26 years, Torm took up most of Mikael Skov's life. During the last 18 months, he has been the company's CEO. Today, he is the 'poster-boy' of what some are calling a dawning change of system in international shipping. With the backing of the British investment bank, Barclays, Mikael Skov must build a new company.
49-year-old Mikael Skov represents a long-running hierarchy of leadership within Danish shipping. At the same time, Skov is a man of the future, someone whom many are now keeping a close watch on in a global industry still trying to regain its footing during a time of crisis following ten golden years. A downturn, the extent of which few could predict, that according to many will change the perception of a somewhat conservative shipping industry with brand new players in the leading roles.
Within walking distance of Torm's headquarters at Tuborg Havn in Hellerup, Mikael Skov is today located with many of his former colleagues from Torm in a more discreet property on Strandvejen. From his window, he can almost see the company he left in 2010, following just about 26 years, in a somewhat dramatic fashion. Yet he did not leave empty-handed after having kept the chair warm for his successor and the Torm board-favorite, Jacob Meldgaard, for 18 months as CEO.
"Torm was my entire life for 26 years. At least, it has filled most of my life, and the company has shaped me both as a human being and as a business man. It has been a fantastic time."
When asked directly whether the role as benchwarmer in any way had a touch of humiliation or irritation in relation to his professional pride, Mikael Skov says no. The time had come to move on and test the experiences made other places, experiences which Torm provided him with for more than two decades. The opportunity to relax a little and sit it out until retirement, which some of Mikael Skov's network members from time to time would suggest, was not an option. Furthermore, there was also a subsequent contract which arose through his focused business network in London, a contract which he himself deems too interesting to pass up.
A three-legged project
The contract came from a flank in the British investment bank Barclays, Barclays Natural Ressource Investments (BNRI), which like several other capital and investment funds have entered the shipping industry. In Barclays' case, this is the bank's first foray into shipping. In relation to the capital which has been placed at the disposal of Mikael Skov and his partners and colleagues of Tankers Inc., the British as well as the company J. Lauritzen, who is also an investor, unsurprisingly have great faith in Tankers Inc.
An investment capacity based on net capital and external financing with up to several hundred million USD constitute the capital base for Mikael Skov and co., with a view to the building of a modern tanker ship company. According to an interview with Barclays, carried out by ShippingWatch in summer 2012, Tankers Inc. aims at a stock listing in 2016 as one of several possibilities. Some would say this move is a brave one from Barclays and Skov right now and the presentation is more nuanced. The entire project is three-legged, so to speak: chartering of ships, acquisition or participation in reconstruction of companies with a need for capital and leadership as well as the build-up of Tankers Inc.'s own fleet. Additionally, Tankers Inc. has taken over the daily management and administration of the stock listed Nordic Shipholding, previously named Nordic Tankers.
"Basically, our strategy is not aimed at us doing one thing or the other. Ultimately, it is a question of what makes most sense financially. If prices on secondhand drop to further low levels, perhaps we will consider secondhand to be as interesting as a newbuilding. We are not fixed on one single area," says Mikael Skov in an interview with ShippingWatch.
Consolidation has not materialized
Mikael Skov calls it "a little surprise" that the expected consolidation of the shipping industry so far has not materialized to the extent that many within the market had expected.
"The banks have resisted pressuring ships into forced sales, which could have relocated tonnage. The pool side activity has not been very overwhelming either. But some have succeeded in entering into agreements and doing reconstructions for their own companies. I suppose we did expect that to see some more consolidation, in secondhand also. At the same time, the companies who have capital have estimated that newbuildings and ecodesigns were far better investments and therefore, they are moving in that direction. The reason the secondhand prices have not fallen, is primarily due to the banks' protection of the market. As a consequence, we now have price fixing which favors newbuildings."
With Barclays among others as a main shareholder and the same strategy or a strategy similar to private equity, Tankers Inc. is a part of the new game in shipping of new, and for the industry, different investors.
In the same segment as Tankers Inc., in product tankers, Diamond Shipping with the American private equity owner Wilbur Ross, is also subject to international attention. So is John Fredriksen, the Norwegian ship owner who controls one of the world's largest tanker ship fleets, who for the first time in many years has contracted a list of newbuildings in product tankers. The development in Torm, who presides over one of the largest tanker ship fleets in the world, is followed intently by the market. Mikael Skov and his partners have then taken on a major business challenge in relation to more significant competitors and their strength in capital.
"Most people experience different times in their lives where they get the feeling they are ready for change. For instance, when I was 30 years old, I was not ready to become a construction contractor. It was not in my nature. Yet today I have a good sense that our team can handle the challenge and the adversity and problems which it entails", says Mikael Skov.