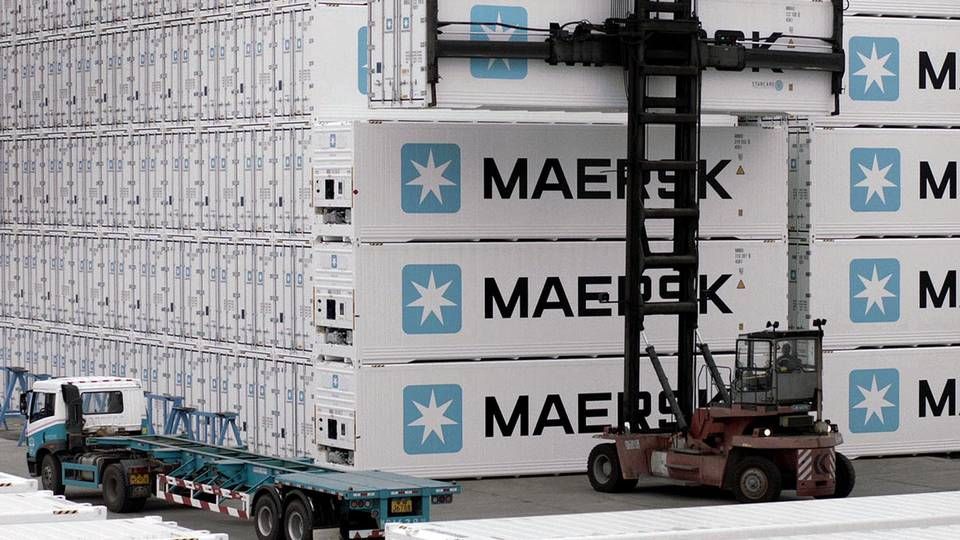 Every year, Maersk Line has to spend around USD 1 billion on shipping empty containers full of nothing from point A to point B. The imbalance in the trade between Europe and Asia is one major reason so many containers are returned empty, to be filled with computers, shoes, or exotic fruits for European consumers.
"It's a huge expense, and one billion is a good estimate. We are talking about more than two million containers to Asia alone, which have to be moved and handled by the ports, so it's a significant expense," says Niels Schermer, Head of Maersk Line's Equipment Flow, to ShippingWatch.
Grey boxes
Maersk Line has 15-16 percent of the global container market, so the total expense for the entire sector is significantly bigger. And the question is frequently brought up, of whether the shipping companies can coordinate their container transport so that they can draw on each other's empty containers, instead of transporting empty containers thousands of kilometers. This could be a in the form of a portal, which the companies would operate together, keeping their containers together, or it could happen by creating a global market for so-called "grey boxes," meaning that all containers would be similar, without a logo and, in theory, owned by everyone. But Maersk Line does not see any immediate solutions around the corner.
Logical savings
"We would like to find a solution, because, logically, it would mean saving a lot money. But it's difficult with the system we have today. A portal, where all containers are registered, that would require an immense amount of coordination by all the participating shipping companies. We do believe it's easier to control our own containers through our own network. We need our containers to be in good condition. It would be difficult to find out who has to pay if a container is damaged, if everyone's using it," says Niels Schermer.
Maersk Line is trying to optimize its container usage, and the company has two people in Asia hired specifically for the job. But an industry solution is not just around the corner, even though the industry is often approached by consultants and others with suggestions for how to get the job done.
"I don't see an immediate solution for the problem, even though there are lots of people with suggestions. In the past two weeks alone, we've met with two consulting houses, who've presented their solutions for us," says Niels Schermer.
Maersk Container Industry hit by reefer power struggle