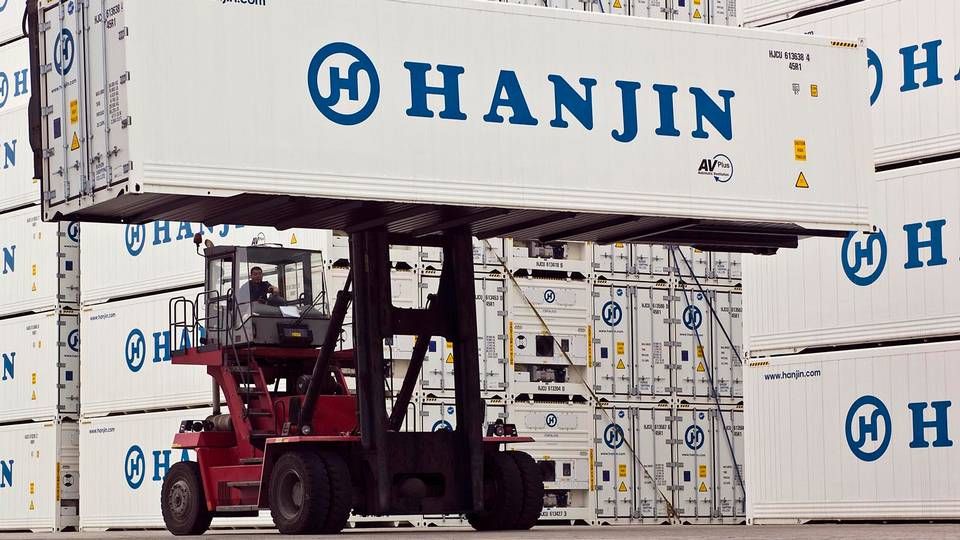 The major container carriers will be forced to introduce a system of shared containers within the next few years, is the estimation made by Professor and business economist, Dominic Swords, from Henley Business School, in an interview with ShippingWatch.
Swords' estimation follows a recent statement by Maersk Line which revealed that the company spends about $1 billion a year on sailing empty containers from A to B due to the imbalance of the world trade, particularly between Asia and Europe. Previously, the container carriers have discussed the issue of introducing a system in which containers do not sport the companies' logos. In principle, the containers would become joint property and need only sail one way with its contents, after which the containers could be used by other companies. So far the shipping companies have not been able to agree on a model, but Dominic Swords believes the market situation will soon force them to do so.
Forced into changes
"All the major companies stand ready side by side, yet no one wants to take the first step. I think the economic crisis, the low growth, and the increasing oil prices will trigger the process. And I think the companies will soon realize they are facing enormous pressure on costs, and if they do not act to relieve that pressure, it will become almost impossible to fix the situation within the next two-three years. If the major companies do not take serious action in regards to the cost savings they can collect by employing uniform containers, competitors, maybe from Asia, will force through changes because the customers want cost savings," says Dominic Swords.
Swords believes the situation of the container industry is in many ways similar to that of many sectors in which maintaining a form of dominance is so important, the companies do not exploit the opportunities that could create increased value or cost savings. The dilemma is that those who will benefit most from introducing a shared container, the so-called 'grey box', is also the major container carriers who will lose most in marketing turnover. Therefore, the situation has long been deadlocked.
A different view on grey boxes
Dominic Swords believes a different view on the concept of 'grey boxes' is needed. Previously, the grey boxes have been rejected because the industry believes the containers are 'grey' and completely alike.
"It is possible to own containers which are employed by everyone and are still individual. The trucking industry is very advanced. The sides of the trucks are used for marketing. That could be transplanted to the container industry. I do not see why you cannot have shared ownership of the central part and then sell the side spots. 'Grey boxes' can be many things," says Swords.
Swords refers to the fact that competitors like Mars and Nestle employ the excess space in each other's trucks and thereby exploit the capacity which would otherwise have gone unused.