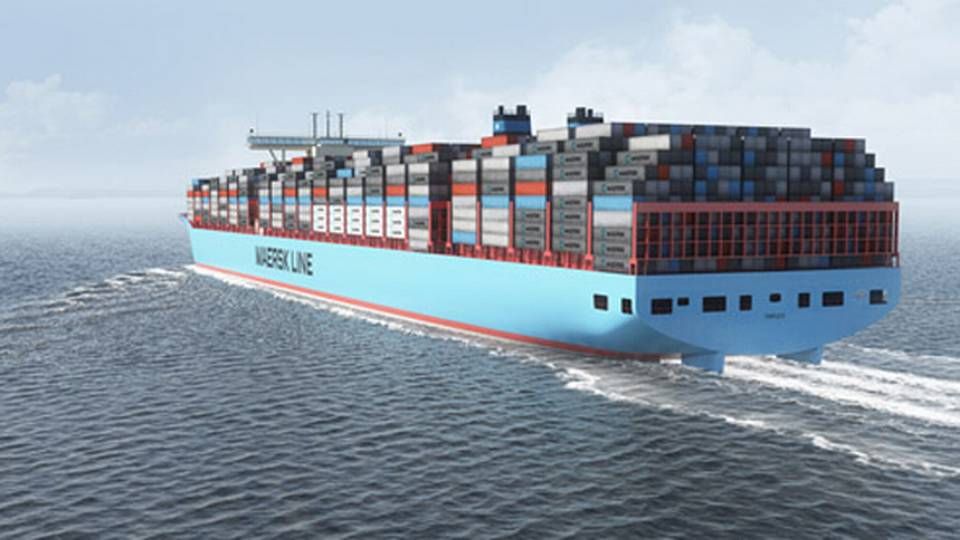 Maersk Line's major rival, French CMA CGM, enters global container history today, when the shipping company takes delivery of the world's largest container ship to date, at 16.020 teu, constructed by the Daewoo shipyard in Korea. The shipping company will hold the record until next summer, when Maersk Line will take delivery of the first ship in the series of the so-called Triple-E (photo), at 18.270 teu.
The ships mark the beginning of a massive competition between the major container shipping companies on the main routes between Asia and Europe, writes Alphaliner on Tuesday. The total growth of the container fleet in 2013 is expected to be around 9.5 percent, and this will be the biggest challenge for the industry, bar none.
Major Maersk Line rival conquers market shares
CMA CGM has two other ships of the same class as the first one, Marco Polo, in the pipeline for April next year, and the massive container ships are hitting the market at a time when the global container fleet is overflowing with ships. According to Alphaliner, 16 of the 20 largest container shipping companies will by 2015 have ships of more than 12.000 teu, as opposed to the current 9 ship owners who have ships of that size.
Subscribe to ShippingWatch's daily news letter about the shipping industry - it's free
Taiwanese Yang Ming is the latest shipping company to have joined the list, by ordering five new 14.000 teu ships for delivery in 2015, with an option for another five ships. This has created a stir among leasing companies and others about financing the massive ships. Yang Ming's partners in the so-called CKYH alliance, which was established as an alternative to Daily Maersk – Chinese Cosco and Korean Hanjin – have ships of 13.000-14.000 teu already.
"The shipping companies are apparently having a hard time controlling their appetite for new ships, and several companies are still negotiating with shipyards about further capacity," says Alphaliner, pointing specifically to the shipping company UASV, which is currently in negotiations about new 16.000 teu ships, while Chilean CSAV is close to ordering 10 new 9.000 teu ships.
Alphaliner: 1.8 million new teu on the market until 2014
Alphaliner: Shipowners locked in a fight for market shares