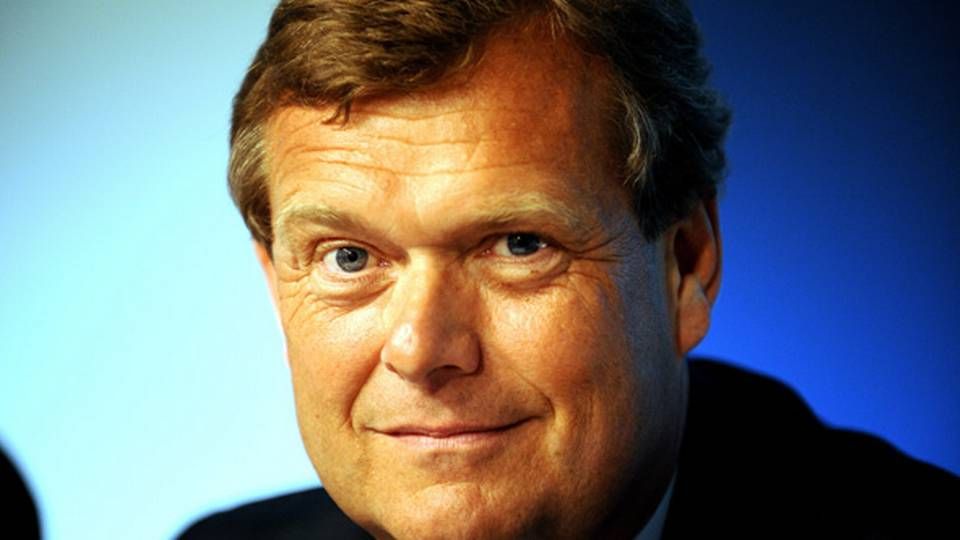 A.P. Moeller-Maersk is not making enough money for its owners, the company's many Danish and foreign shareholders, according to a new biography of the company's Chairman, Michael Pram Rasmussen, written by the two experienced Danish business journalists, Søren Funch and Henrik Tüchsen.
In addition to describing the relationship between Michael Pram Rasmussen and the recently deceased shipowner, Maersk Mc-Kinney Moeller, the book also deals with the development of the company over the past decade, a period in which A.P. Moeller-Maersk has more than doubled its turnover, from USD 25.6 billion to USD 60 billion.
Michael Pram Rasmussen, however, does nothing to hide the fact that the results have not followed the same trajectory in the period, and that the value of the A.P. Moeller-Maersk share – through ups and downs – is no higher today than it was at the end of 2003, the year he was elected Chairman.
Bigger return demands
"We haven't made enough money to make the share price go up. For a business as volatile as shipping, the demands for return are bigger than in other industries, and we haven't been able to meet those demands. So we're being punished for that on the stock market, which is understandable, and we'll just have to do better in the future," says Michael Pram Rasmussen.
He does point out that A.P. Moeller-Maersk has gone through major changes in the period, and that the company, among other things, has become much more transparent. The company has also performed significant divestments and acquisitions. For instance, the shipping company Norfolk has been sold, as well as the Maersk Medical division. However, the Chairman admits that one major acquisition could have been handled better. This was back in 2005, when Maersk Line bought the Dutch/British container giant P&O Nedlloyd for slightly less than USD 3.5 billion. Following the purchase, the IT systems underwent major malfunctions, so that the customers' containers were shipped to random places all over the world. An experience, he admits, that could lead one to think that the company was to pleased with itself.
We lost the respect
"At A.P. Moeller-Maersk, we'd lost respect for the fact that others could be good, maybe even be better than us. We got involved with everything from IT to container shipping, because we believed that we could do everything best by ourselves. But we weren't even close to being as good as we kept telling each other we were," says Michael Pram Rasmussen, who remains optimistic about the future.
"I dare say that a great many things have happened. We're on the right path, I'm sure of that. If someone had said, ten years ago, what would happen to Maersk, it would have been considered a revolution," he says in the book.
THE MAERSK CHAIRMAN (Danish: MÆRSK FORMANDEN), about Michael Pram Rasmussen, will be published by People's Press on November 12th 2012.
Pram and Smedegaard: Mærsk Mc-Kinney Møller's commitment was enormous.
Smedegaard: I don't think about my health as I go about the day