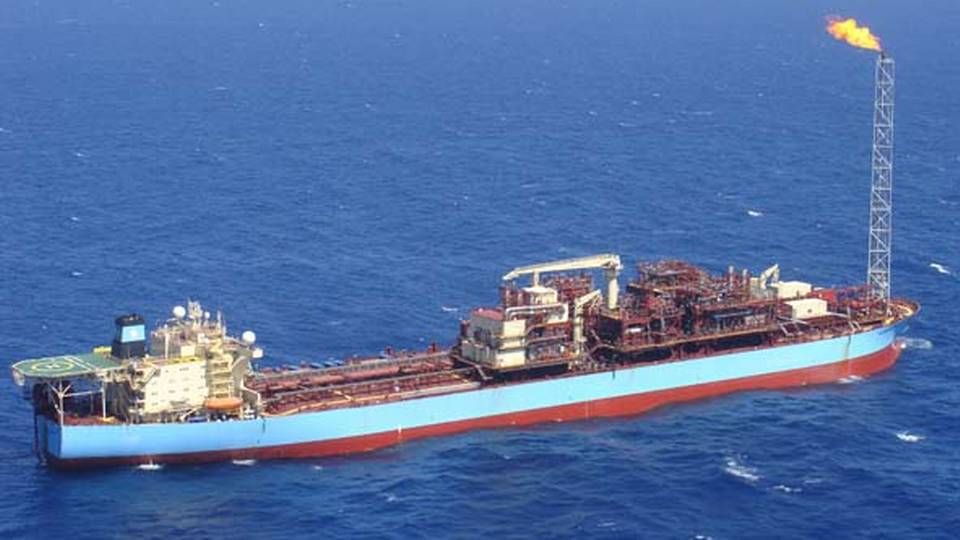 The last three remaining units in Maersk FPSO may be sold to its customers, following the divestments of the two FPSOs (Floating Production and Storage Offloading), Maersk Peregrino and Maersk Curlew, Maersk Group CEO Nils Smedegaard tells ShippingWatch in a telephone conference.
"Of course, we are looking at Maersk FPSO. Now we have sold the largest units and have some smaller units left. Naturally, we will consider how they can be run most expediently in the future. We have renegotiated a contract, and we are looking at all our customer relationships in order to make sure we provide the service to our customers as long as they are our customers, but also provide them an opportunity to assume operations if they wish to do so. Concerning the three FPSOs we have left, we need to find some good solutions for how we can secure the long-term operation for the benefit of our customers," Nils Smedegaard says.
When asked directly, Smedegaard says "for instance, it could be done by selling them to the customers."
The sales of the FPSO Maersk Peregrino provided a divestment gain of USD 177, recognized in Q3.
No trade in Tankers
Things are looking differently for Maersk Tankers, which recently sold off a part of its business to the Swedish company Thun. In the Maersk Group's report for the third quarter, Maersk Tankers is responsible for fleet write-offs of USD 267 million.
"Maersk Tankers is easy since we do not have any trading in tanker ships at the moment so it is not very dependent on our plans. We are not optimistic with regards to the short-term prospects for tankers and by that I mean the next two to three years. We feel we run the tanker segment competitively with a good team. So we will have to see how the market develops," Nils Smedegaard says.
Nils Smedegaard does not wish to comment on whether it means a possible divestiture will not happen once the uncertainty, which he sees as lasting the next two to three years, is over.
Maersk Group delivers a USD 933 million surplus in Q3