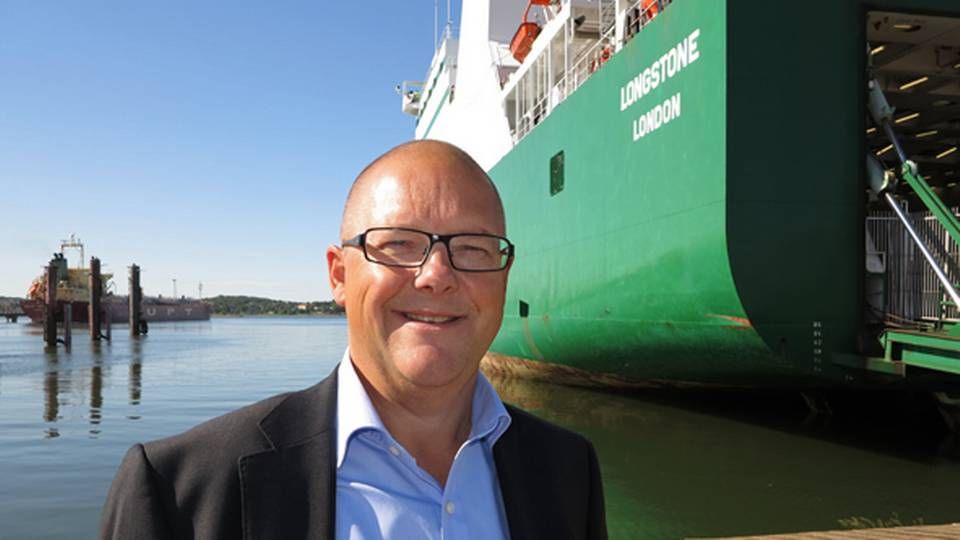 The freight market in the RoRo traffic between Gothenburg and England, which was exclusively serviced by DFDS until January 2012, is down by 10 to 15 percent and the price competition is exorbitantly harsh. So says the Managing Director of the Swedish shipping company North Sea RoRo in an interview with ShippingWatch.
North Sea RoRo, of which the Swedish freight forwarder and former major DFDS customer NTEX owns 19.5 percent, is operating a route between Gothenburg and Killingholme in England parallel with the DFDS route between Gothenburg and Immingham. The new competitor on the North Sea is expected to considerably affect the DFDS 2012 financial report according to previous announcements from the company.
"We have a goal of presenting black figures on our bottom line before long. Not this year but maybe in 2013 which might prove difficult in the present market conditions. When freight volumes drop as much as they do at the moment, we expect a very strong pressure on the prices", says Dan Ericsson, adding:
"As the market leader, DFDS is responsible for the prices being fixed on a decent and accurate level. We have no ambitions of lowering the prices to the level we see at the moment but it is clear that we are a small organisation operating with a considerably lower cost level than DFDS both on board the ships and in the administration", Dan Ericsson, who once was the manager of the Swedish organisation in DFDS Seaway in Gothenburg, says.
Furthermore, Marketing Director, Peter Kleberg, and Operations Director, Lennart Dahlbäck, come from jobs with DFDS.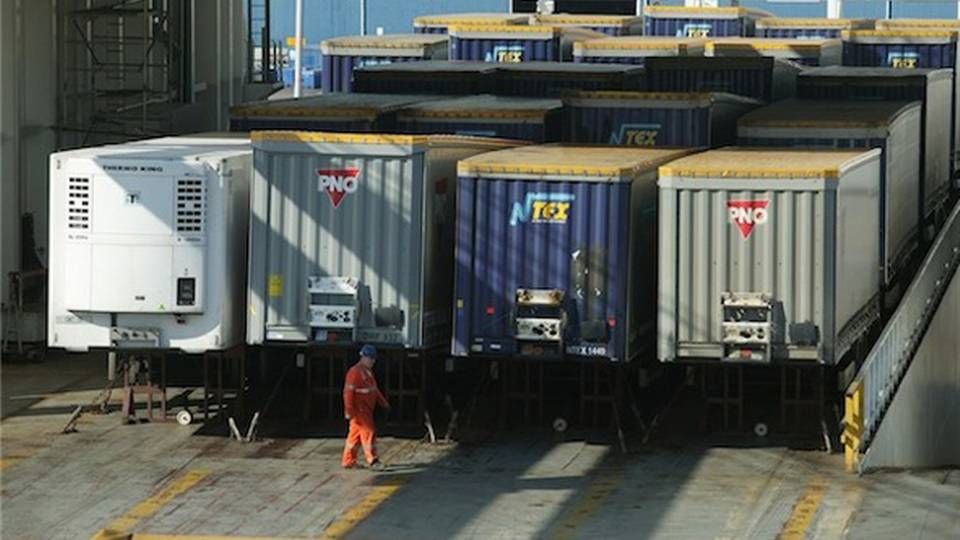 New vessel contracts
North Sea RoRo operates two ships under British flags chartered from Foreland Shipping and the ships have three weekly departures each way. According to Dan Ericsson, the number of departures may be increased as the ships are able to operate at a higher speed, but in the present market, a departure increase is not necessary. Originally, the ships were chartered for 12 months but the contract has recently been prolonged for 2013.
A supplement to DFDS
"We are a supplement to the market leader DFDS and we have no ambitions to build a major shipping company. The market initiated our existence as the market had long needed an alternative to DFDS. That is why we exist and I am convinced that we have come to stay and that we will live well", Dan Ericsson says.
On a weekly basis, NTEX freight forwarders transport 250 trailers in both directions while German DB Schenker, which has long supported a DFDS alternative, is also supplying freight.
"We have the philosophy that the customers may choose DFDS when it suits them well just at they may choose us when it suits them well. We do not demand that the customers must ship their entire volume onboard our ships. We are happy to receive a part of their volume. That is what we aim at and that is what we work for", says Dan Ericsson.
On Thursday, DFDS will present its third quarter report. In its half-year reports, the shipping and logistics company downgraded its expectations for the year as a result of the recession in Great Britain and tough competition on the English Channel.
DFDS: Ro-ro rates in the North Sea under pressure
North Sea RoRo costs DFDS share 11 percent in the first quarter
DFDS's major Swedish competitor equipped to fight for the North Sea
DFDS: New competitor behind 1/3 of North Sea decline