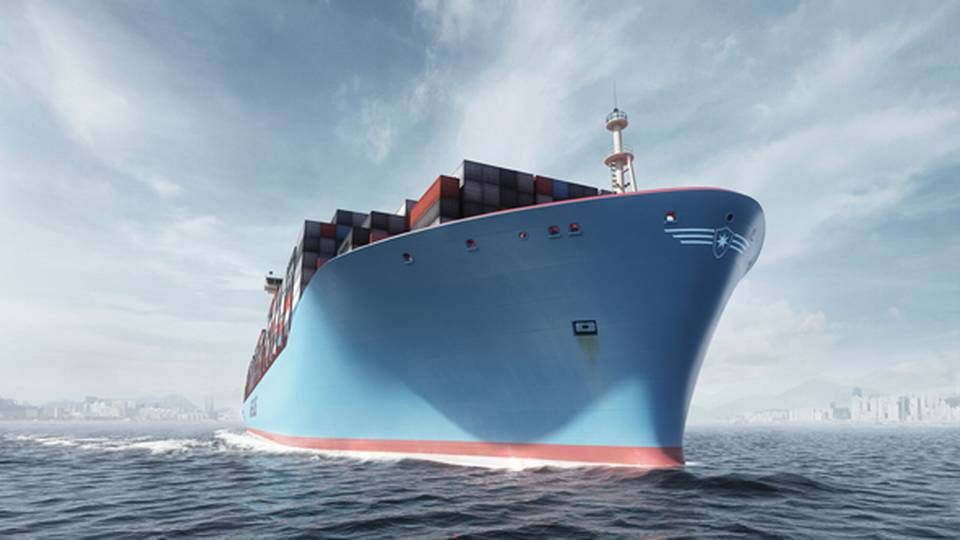 A.P. Moeller-Maersk's announced change in strategy, to curtail the unstable container business in order to focus on oil investments, looks like an attempt at allaying the competitors' fears of further aggressive initiatives from the Danish shipping company. The fact is that Maersk Line's market share, and its position as the world's largest container shipping company, will remain completely unchanged in the years to come, writes Alphaliner.
The race among the world's biggest ships begins
"Despite Maersk's stated plans to scale back its investments, the company still intends to invest USD 6-8 billion over the next five years in its container shipping business. This includes committed investments in new ships including the 20 'EEE'-class ships due in 2013-2015. The planned new capacity additions will provide Maersk with sufficient capacity to grow in line with the market and retain its position as the world's leading liner shipping company," writes Alphaliner, noting that Maersk has the largest orderbook in the industry.
"To put Maersk's planned investments in perspective, USD 8 billion is equivalent to the total market value of third-placed CMA CGM":
"In such a context, Maersk's efforts to play down its expansion plans could be seen as a signal to allay competitors' fears of any aggressive move on its part to expand market share after embarking on a major capacity building drive in 2011," writes Alphaliner.
Maersk analysts: Container rate drop surprisingly big
According to the analysts, Maersk has so far, and consistently, understated the size of its own newbuildings in an attempt at downplaying the actual extent of the ships operated by the shipping company. For instance, the company claimed that the Emma Maersk-vessels (from 2006, ed.) had a capacity of 11,000 teu, though the nominal capacity was later put at 15,550 teu, writes Alphaliner, noting that the shipping company has since then shown a larger degree of transparency.
"Assuming no changes to the size of its chartered fleet over the next three years, Maersk's operated capacity should reach 3.0 mteu by the end of 2015, giving it a projected capacity share of 15.3 percent, only marginally down from its current share of 15.4 percent," writes Alphaliner.
Competitors will grow
In spite of Maersk's "restraint," as Alphaliner calls it, the competitors' appetite for growth remains unchanged.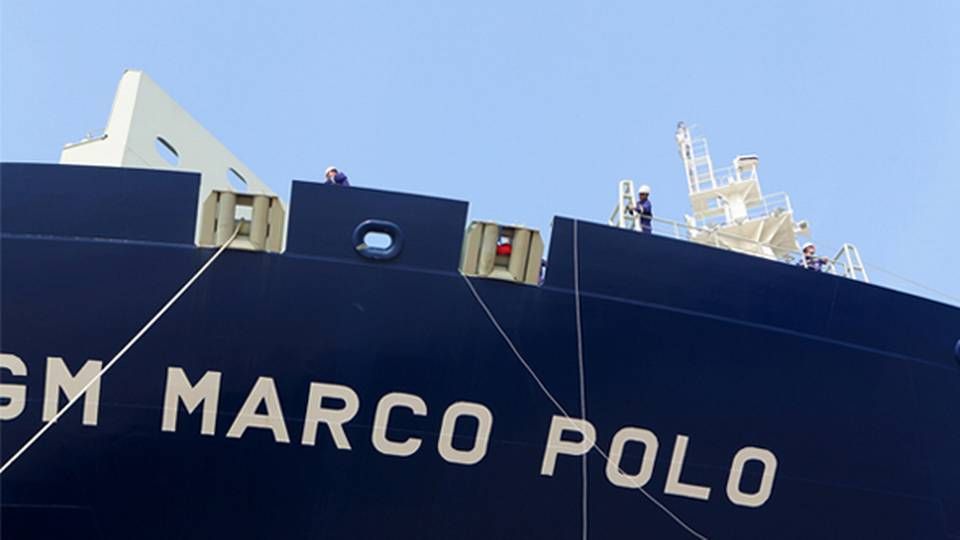 This year, Evergreen and CMA CGM have resumed their newbuilding programs, while CCNI recently confirmed an order for 2+4 ships, of 9,300 teu each.
CSAV, UASC, K Line, and Yang Ming are similarly in negotiations with shipyards about new and bigger orders, which would bring these shipping companies closer to their bigger competitors, while also giving them the advantage of lower newbuilding prices, as prices have dropped by 15 percent since 2011. This capacity build-up will set the stage for further competitive pressure beyond 2015, which could prompt Maersk to react if it intends to maintain its market share, stresses Alphaliner.
Maersk Line: We lose money on low rates
Major Maersk Line rival conquers market shares
SeaIntel: Carriers "hide" deployment of large ships
SeaIntel: Container rates disastrous for the shipping companies