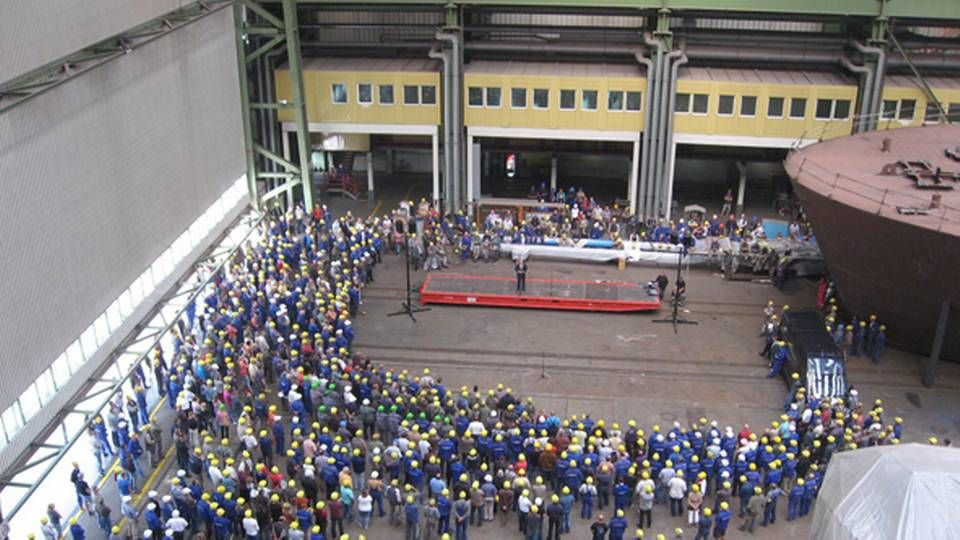 Should the August 2012 bankruptcy of German shipyard P+S Werften have been spotted back in the beginning of 2010, and was the German state of Mecklenburg-Vorpommern deceiving the German Parliament while granting the shipyard large sums of bailout money? New documents about the shipyard's years of frail finances, made public by the German TV-station NDR, more than hint at these facts.
Do you want to be kept up to date with the latest developments in Danish and International shipping? Subscribe to our newsletter – first 40 days are free
In spite of massive state support from both the state of Mecklenburg-Vorpommern and the German state in 2009 and the spring of 2010, an audit report reveals that a hole of 142 million Euros remained in the shipyard's finances. Now the German parties Linkspartei and the Green Party want to find out if the state government knew about the dire state of the shipyard's finances without informing the German Parliament. According to NDR, the audit report was shown to the state government.
DFDS issues ultra short deadline to P+S Werften
The two parties are now calling strongly for all the documents to be made public and presented to the Parliament's investigative committee, according to several German news agencies.
"If this is true, we've been purposely misled and deceived," said chairman of the Linkspartei, Helmut Holter, on Wednesday, according to the news agency dpa and newspaper Hamburger Abendblatt.
DFDS signed a contract with the German shipyard in November 2010 for two RoRo ships, earmarked for transportation jobs for the Danish and German military. The price for the two ships was approximately USD 174 million.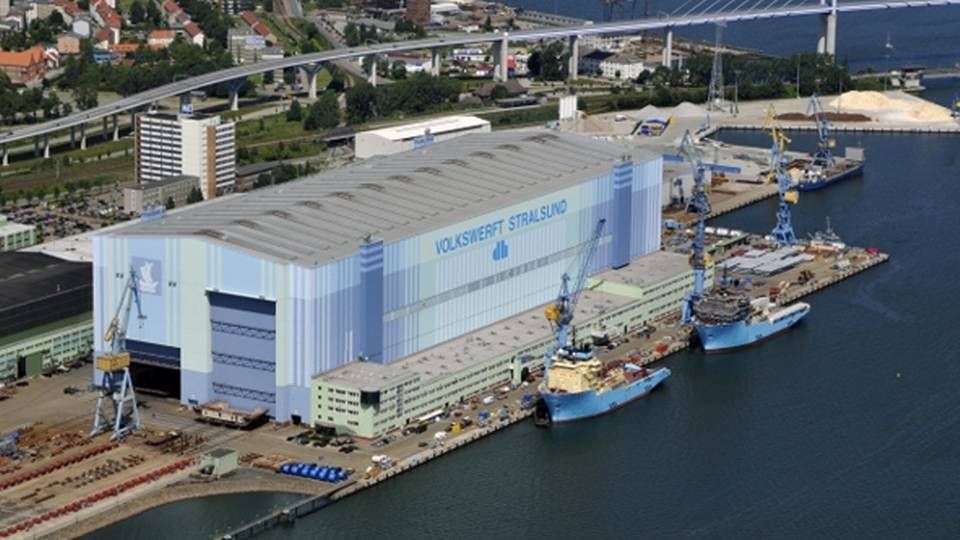 In January 2011, Royal Arctic Line signed its largest newbuilding order ever, for a total of five ships. Scandlines has also been caught, with two ferries. DFDS and Scandlines have both cancelled their contracts, while Royal Arctic Line is investigating the opportunities for constructing and completing the ships elsewhere.
P+S Werften: We intend to finish DFDS ships
This September, Royal Arctic Lines estimated that the shipyard's bankruptcy would cost the shipping company USD 5-6 million. For DFDS, the bankruptcy has so far resulted in a loss of USD 4.3 million, while the exact size of Scandlines' loss remains unknown.
P+S Weften received a guaranteed emergency credit of 48 million Euros at the end of 2009. In the spring of 2010, the shipyard was saved by state loans for a total of 326 million Euros from Mecklenburg-Vorpommern and the German federal government. However, the documents published by NDR raise doubts that the bailouts had the desired effect.
The P+S Werften senior management summoned the shipyard's employees on August 29th - incidentally, in front of one of the unfinished DFDS ships - to inform them of the suspension of payments.
Do you want to be kept up to date with the latest developments in Danish and International shipping? Subscribe to our newsletter – first 40 days are free
Royal Arctic Line could pay high price for German shipyard collapse