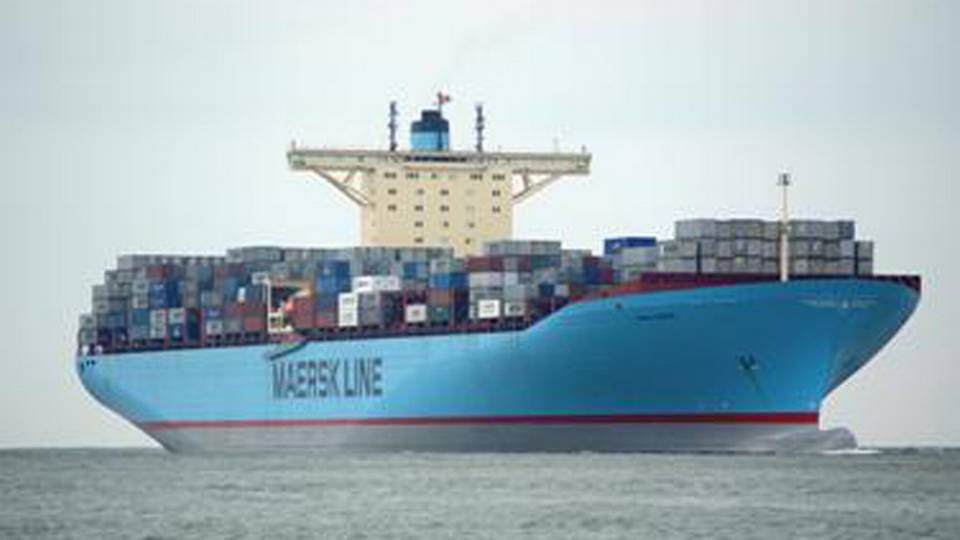 7 billion dollars a year. That is how much the A. P. Moeller-Maersk Group uses every year on fuel for its ships. The shipping company, as most other shipping companies, would like that figure to be smaller, which is why Maersk Line is betting heavily on retrofit solutions for its ships. The company is betting so heavily that the potential is to cut 10-15 percent of the fuel costs by using new retrofit initiatives, says Head of Global Optimisation at Maersk Line, Niels Bruus, to ShippingWatch.
Do you want to be kept up to date with the latest developments in Danish and International shipping? Subscribe to our newsletter – first 40 days are free
"The savings on the ships depend on the individual ship and the design on the ship. We need to find a balance for every individual ship, with the retrofit solutions that make most sense. We're doing a lot of things on each ship, and based on each ship, we decide the proper size of the investment in a solution," says Niels Bruus.
MAN and Maersk Line has biggest potential for environmental export
Maersk Line is generally drawing on slow steaming as a major fuel saving factor. Additionally, the company has four significant initiatives that are employed in both Maersk Line and Maersk Tankers.
First of all, Maersk Line is experimenting with removing one or two of the four turbo chargers that container ships generally carry on board, as it is simply a waste to have an extra turbo charger on board when the ships are sailing at low speeds. Maersk Line deems that a potential 1.2 percent can be saved by removing turbo chargers that have yet to be tested on tankers.
Recycling wasted heat is another retrofit solution that Maersk Line is very interested in, and which has been installed on several ships. The potential here is for 0.65 percent saved on the ship's total fuel consumption. A similar amount can be saved from using sea water cooling, which both Maersk Line and Maersk Tankers have experience with. Finally, the propellers on the ships can be altered, and experiments with this have been planned for Maersk Line and Maersk Tankers both.
"The savings require investments. There's no "free lunch," even though it might turn out to be good investments, which is why we're being very careful about what investments to make. But we're convinced that there are a lot of advantages from retrofitting, compared to newbuildings, and we believe that it's possible to take the ideas from newbuildings and transfer them to existing ships," says Niels Bruus, who is currently working on ideas for retrofitting.
"We're looking at more radical things as well, like removing whole cylinders. Or it could be changing or reducing the size of the propellers. Big things like that, which we would need to test before implementing on the ships," says Niels Bruus.
Do you want to be kept up to date with the latest developments in Danish and International shipping? Subscribe to our newsletter – first 40 days are free
MAN is having a hard time keeping up with the retrofit market
Norden believes in 25 percent savings from ECO ships
Professor: No doubt that eco-tankers pay off