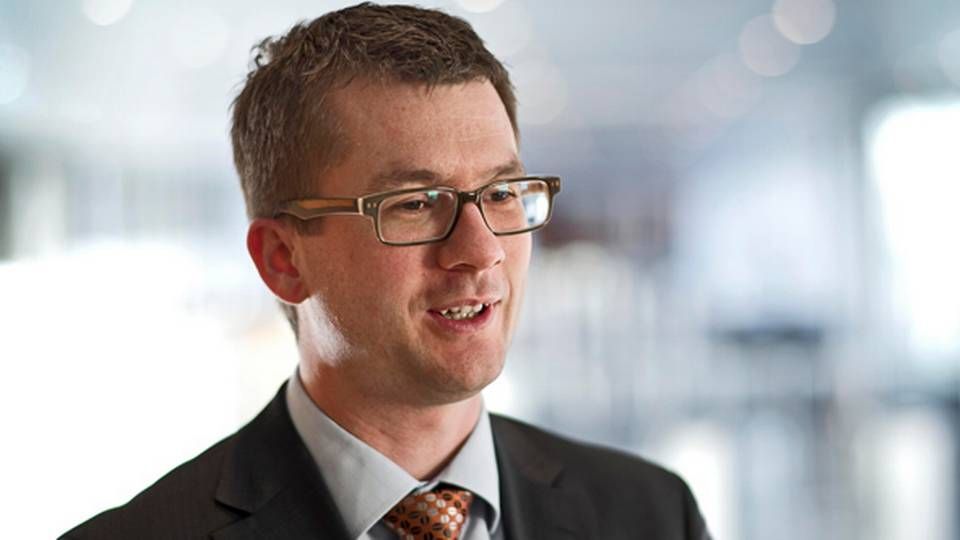 One of the major headaches of shipping could be eased, if a new research project about the use of biofuel leads to specific business solutions, says Jacob A. Sterling, Head of Environment and CSR at Maersk Line, to ShippingWatch.
"If we could make a biofuel similar to bunker fuel, meaning a somewhat coarsely grained alternative to diesel, with a price somewhere between bunker fuel and diesel, it would be an alternative favorable to diesel, and it would hopefully cost less. Biofuel does not contain sulfur, so sailing on biofuel would mean zero sulfur emissions," says Jacob A. Sterling.
The diesel consumption of shipping is expected to increase considerably by 2015, when the new sulfur requirements for the ECA regions come into effect. According to Maersk Line's information, estiamates say the use of low sulfur diesel will increase by 50 tons in 2015, and biofuel could help curb this increase.
Jacob A. Sterling stresses that the infrastructure of using biofuel would also be affordable to manufacturers, in relation to covering the ECA regions
Maersk Line prepared to buy biofuel
There is still a ways to go before being able to pour biofuel straight into the ship engines, and besides zero sulfur emissions and the financial benefits, biofuel could, in the long term, help lower CO2 emissions by 80 to 90 percent, as Jacob A. Sterling explained on a Danish news broadcast, Tuesday
Maersk: Shipping faces five major CSR challenges
The development and testing of biofuel in ships is part of a joint research project under the Danish National Advanced Technology Foundation between two universities, the Technical University of Denmark and the University of Copenhagen, and five induatrial partners, which in addition to Maersk Line includes Dong, haldor Topsøe, Novozymes, and Man Diesel & Turbo.
The research project began in April will last a total of five years.
Maersk Line hopes that, in time, the project could lead to a production of biofuel.
"We are interested in helping to increase the scale of this proejct's results. Our long term role as a customer would be to purchase a certain amount of biofuel from a potential biobunker production. We're not in this to become fuel manufacturers, but we're interested in buying it when it becomes competitive," says Jacob A. Sterling.
In the research project, biofuel is made from agricultural leftovers - straw and sugarcane, for instance.
Maersk Line: We can save 10-15 percent by retrofitting