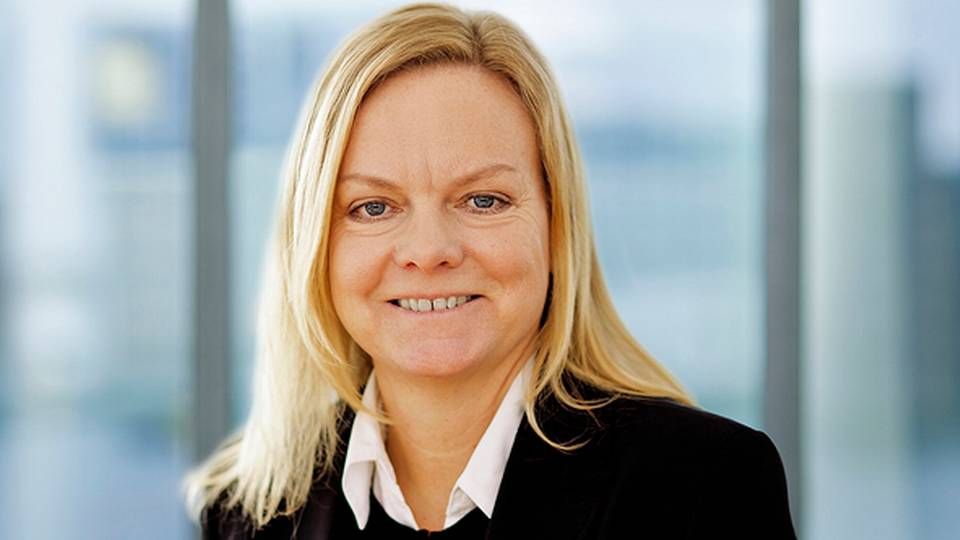 Heléne Mellquist is the new CEO of Transatlantic's Industrial Shipping Division and one of the few women in the company. From her own experience, Mellquist can nod in recognition to the conclusions a researcher presented on Thursday to ShippingWatch concerning women's struggles to reach the top positions in shipping.
"So far I have seen that this industry is very burdened by its own traditions, and it has never really been forced to change its ways of thinking. Yet I think the competitive conditions we are facing right now will force us to do so," says Heléne Mellquist.
About a year ago, Heléne Mellquist changed jobs from Volvo to Transatlantic where she was hired as CFO. A couple of weeks ago she took over the position as CEO of Transatlantic's Industrial Shipping Division replacing Kim H. Sørensen who became CEO of Blue Water Shipping.
Mellquist believes that due to its traditions, the industry is cutting itself off from a large group of talents which fall outside the narrow group of people who have traditionally been a part of the shipping industry.
"There is a lot of talent out there which we are not hiring. If we only choose from 50 percent of the major talent base due to gender and maybe also exclude other groups additionally, then we are left with a tiny group of people who can be hired. If this industry is to be competitive in the future, we need to deliver dynamism and diversity to our customers," says Mellquist.
Loss of talents
During her years with Volvo, Heléne Mellquist has also been used to being the only woman in management meetings, but she believes the automotive company was more attentive to the issue of strengthening diversity than the shipping industry is. For instance, Volvo took steps to create a network for women of the same level of management, and male leaders were given a course in embracing diversity and how diversity can be used to further competitive advantages.
"They are very attentive to the phenomenon, and they have spent millions on a yearly basis in order to improve conditions. I have not really seen that in this industry," says Heléne Mellquist.
Discussions of talent bases and diversity can seem quite diffuse, Mellquist believes. Consequently, she gives a specific example from this week during which a male candidate declined a job offer because he thought the shipping industry was too traditional.
"I had an interview with a man who was interested in returning to the shipping industry, but his mentors had recommended that he not do this because the industry was too traditional. He looked at our organization chart and saw that women only worked in a division in which women traditionally have worked. He saw this as evidence that the industry had not changed and was still very conservative. As a consequence, he did not return to the industry," says Heléne Mellquist.
Not a gender issue
For Heléne Mellquist it is not really a question of gender. It is a question of being open to choosing the greatest talent for the job, without reference to gender, color, or other circumstances.
"In theory, it is pretty simple. When you recruit people, you must have a pretty clear profile description of the person who not only does the right job today but the person for the future. When you recruit, it is important to keep an open mind as an executive. Just as Transatlantic dared to hire me as CEO, one must always be prepared to hire people who fall outside the normal narrow group," says Heléne Mellquist.
Asked whether Transatlantic is doing any better regarding diversity, Heléne Mellquist admits that the company still has a long way to go, and that the current crisis within the market is not the best point of departure.
"Besides my position as CEO, I do not think we are a huge exception. Right now we are three women and four men in the management, but coincidences have brought this structure about. We ought to start courses and training in the subject so the company generally gains a more open mind in this regard. But, due to the hard times, it is difficult to find the money to do thorough training for an entire company," says Heléne Mellquist.
Transatlantic hires replacement for Kim H. Sørensen