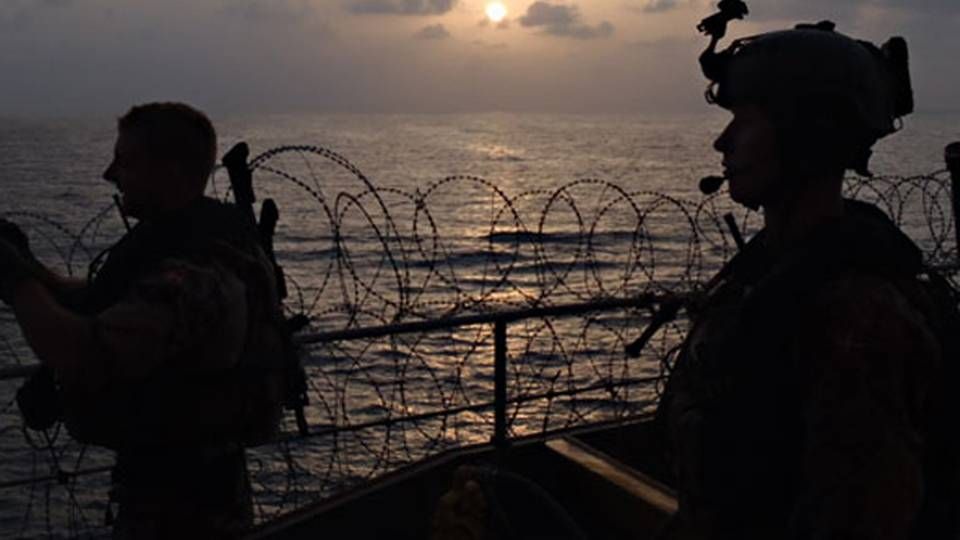 Torm Kristina was headed from the Persian Gulf to Tuban, Java this Saturday, when the ship was attacked by pirates. There were no guards on board at the time, but the shipowners' association has stated that the guards were on their way to the ship.
Christian Søgaard, vice president of Torm, confirms this to ShippingWatch, though he refrains from revealing where the guards would be picked up:
"We don't want to comment on that, as it would be inappropriate to reveal information of that nature. But Torm never passes through the Gulf of Aden without guards on board," he says.
The attack was foiled, and several ships arrived to help Torm Kristina. However, the attack has given the shipping company much to think about:
"It's too soon to say anything yet, but of course situations like this makes one think, about what it is that we're doing and whether it's enough. But it's too soon to say whether we're going to change anything," says Christian Søgaard.
Risk Intelligence reduces size of high-risk area off the Horn of Africa
Navy Commander warns EU not to ease piracy control
British court: Pirate attacks are shipowners' responsibility