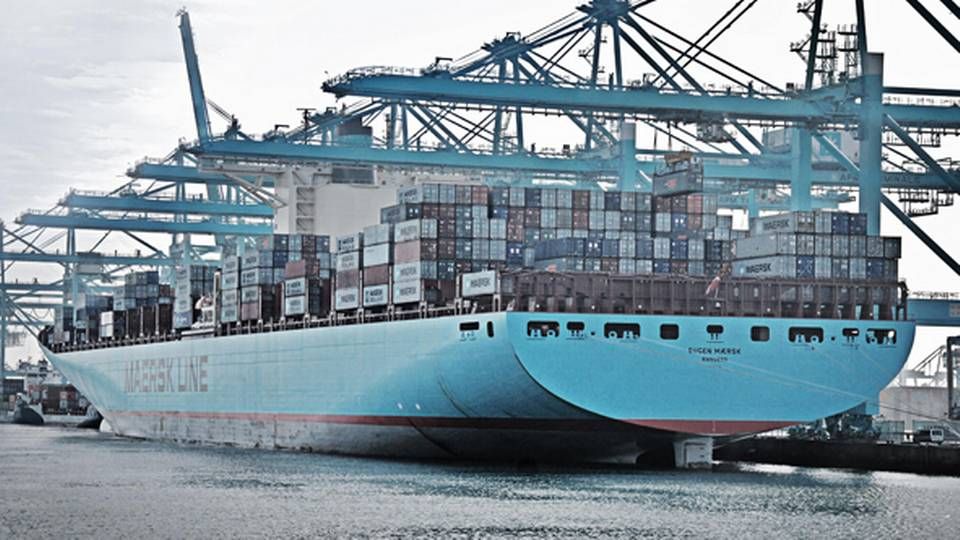 The container market has become increasingly unstable over the past three years. Rates are going up and down, and the intervals between the ups and downs at the rate market, and thus the fluctuatations of the shipowners' revenue, are becoming smaller and smaller, writes SeaIntel.
The massive slides of rates and shipowners are not just the result of the truth, known to everyone in the shipping industry and the world at large, that the global economy has stalled in the past three years. They are also the result of the shipowners' own response to the market, something that SeaIntel has looked into by examining how often the market changes momentum - that is, how often the market trend changes frem going downward to going up.
Freight rates on Asia-Europe increase markedly
"Rather it would appear that carrier behavior is at the heart of this development - basically in a self-perpetuating cycle. When rates become too low, capacity is pulled out of a trade, and significant increases are imposed. However, as soon as the pressure from the actual GRI (General Rate Increase) is removed, rate erosion takes over - and with teh increasingly poor contract adherence, erosion tends to happen faster," writes SeaIntel in the analysis, adding:
"If multiple GRIs are successful and rates reach acceptable levels, carriers tend to reactivate their idled tonnage, thus ending the positive market momentum. This cycle of behavior is supported by - one may even say nurtured by - the systematic overcapacity currently present in the market. With the current order book, in combination with the global economic prospects, this behavior is unlikely to change in the near term."
SeaIntel stresses that, in addition to the negative overcapacity spiral, the container market conferences also play a part in keeping the market unstable.
Analyst firm: Depressing volumes for container carriers
SeaIntel: Reliability is money