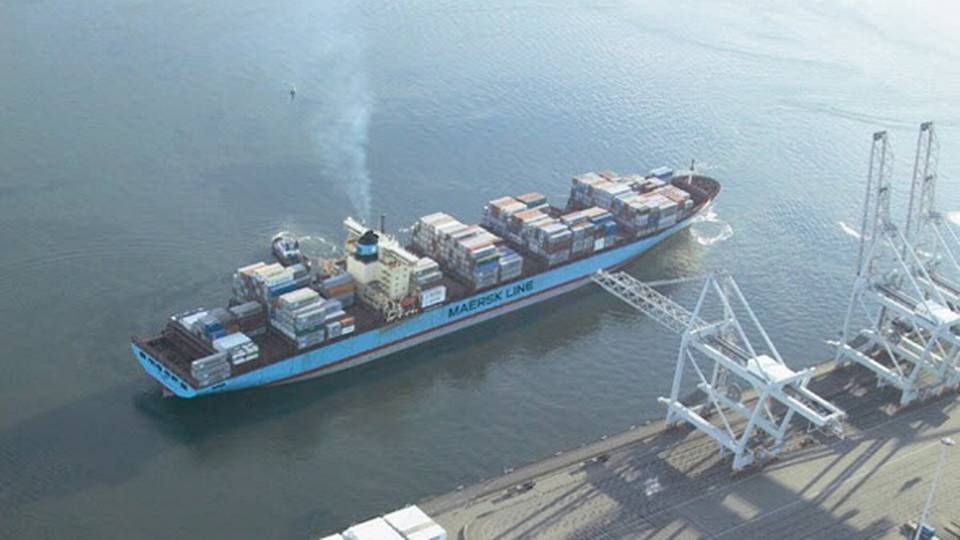 Maersk Line will be heavily affected by the strike that might break out in 14 ports on the U.S. East Coast by the end of December. Of the 14 ports that could face strikes if the current negotiations do not lead to an agreement, Maersk Line operates or partakes in service strings that call on 13 of the ports.
"Maersk Line operates services to ports in Newark, Philadelphia, Baltimore, Wilmington, Norfolk, Charleston, Savannah, Port Everglades, Miami, Jacksonville, Mobile, New Orleans, Houston. That's 13 ports where we either operate our own services or share services with other partners," says Timothy R. Simpson, Maersk Line Head of Communications North America, to ShippingWatch.
The negotiations, which could trigger the strike, revolve around a six-year wage agreement for port workers in the 14 ports. The negotiations collapsed on Tuesday, which could result in a strike in the 14 ports, starting December 29th.
Plan ready
A series of analysts have in recent months predicted that closing down the ports on the U.S. East Coast and off the Gulf of Mexico would have disastrous consequences for Maersk Line and the rest of the world's major container carriers. Maersk Line is therefore prepared for a situation where the ports are shut down, if the negotiations fail to reach an agreement.
"We've been monitoring this situation since the beginning of 2012, as we could see the serious consequences of such a disruption. So our business continuity team in North America has prepared a plan for situations like this, and in the worst-case scenario we'll have to go with that plan. In general, we'll handle a potential disruption the way we've handled other disruptions, like the way we dealt with Hurricane Sandy or the strike in the Port of Los Angeles and the Port of Long Beach," says Timothy R. Simpson.
Last year, the ports on the East Coast and at the Gulf handled 20.7 million teu, or 48 percent of all container traffic through U.S. ports. The biggest port on the East Coast, New York/New Jersey, handled 5.5 million teu, or almost 13 percent of the total container volume in the United States.
Cannot be compared
The strike in the ports of Los Angeles and Long Beach, which ended early December after eight days, cannot be compared to the strike that these collapsed negotiations could result in, says Timothy R. Simpson.
"First of all, the potential strike would not occur in the middle of the peak season, and on top of that, only one port was affected by the strike. This meant that the risk of congestion in individual ports was lessened. Compare that to shutting down all the port in the states between Maine and Texas and it's clear we're talking about a completely different scope," says Timothy R. Simpson to ShippingWatch.
APM Terminals: Too soon to expect a strike