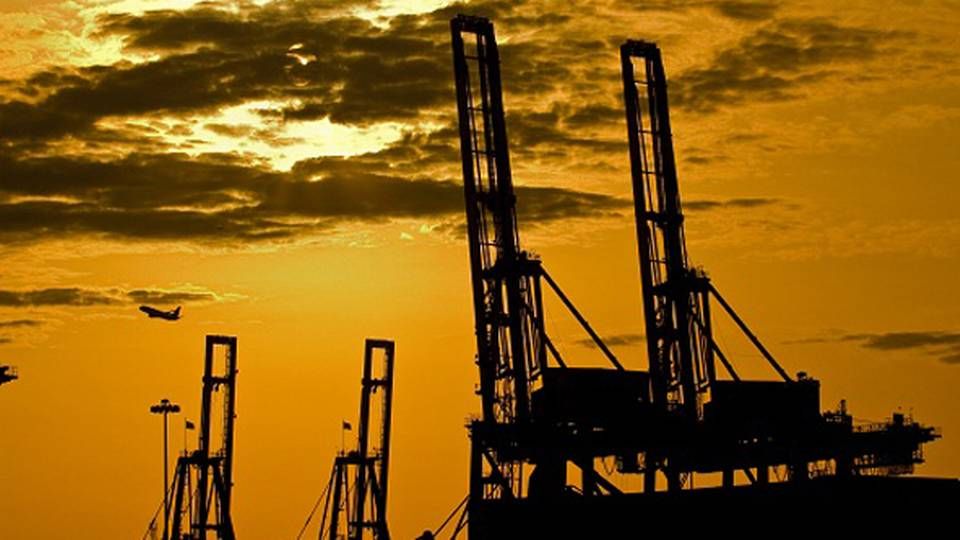 With three days to go before 14,500 port workers will begin striking on the U.S. East Coast, the International Longshoremen's Association (ILA) union and the employers have been summoned for a final meeting in an effort to ward off an extensive walkout in 14 ports from Maine to Texas.
The deadline set by the parties for reaching a new six-year wage agreement will expire on midnight, December 30. The negotiations collapsed on December 19, and ILA, led by Chairman Harold Dagget (photo), has announced and prepared for the shut downs of port terminals on midnight, December 30, if a satisfactory result cannot be reached.
Now George Cohen, head of the Federal Mediation and Conciliation Service (FMCS), who has acted as mediator in the conflict, has summoned the ILA and the employers in the International Maritime Alliance to a final meeting before the current agreement expires. According to a press release by FMCS, both parties have agreed to participate.
The employers issued a statement on December 24stressing the "devastating consequences" for the vulnerable U.S. economy, as well as business, agriculture, and the port workers themselves, who stand to lose USD 5 million for each day of the strike, or USD 150 million for one month.
In the Port of New York and New Jersey alone, which employs more ILA members than any of the other 13 ports on the East Coast and the Gulf of Mexico, the 3,250 members stand to lose USD 7.5 million in wages. In New York and New Jersey, which many observers and people involved consider the key reason for the looming shut downs, the consequences of a strike would impact 171,000 people with port related jobs, for instance people working on the rail roads or driving trucks.
A series of analysts have in recent months predicted that closing down the ports on the U.S. East Coast and off the Gulf of Mexico would have disastrous consequences for Maersk Line and the rest of the world's major container carriers. Maersk Line is therefore prepared for a situation where the ports are shut down, if the negotiations fail to reach an agreement.
Last year, the ports on the East Coast and at the Gulf handled 20.7 million teu, or 48 percent of all container traffic through U.S. ports. The biggest port on the East Coast, New York/New Jersey, handled 5.5 million teu, or almost 13 percent of the total container volume in the United States.
Maersk Line: We call in 13 of 14 potential strike ports
APM Terminals: Too soon to expect a strike