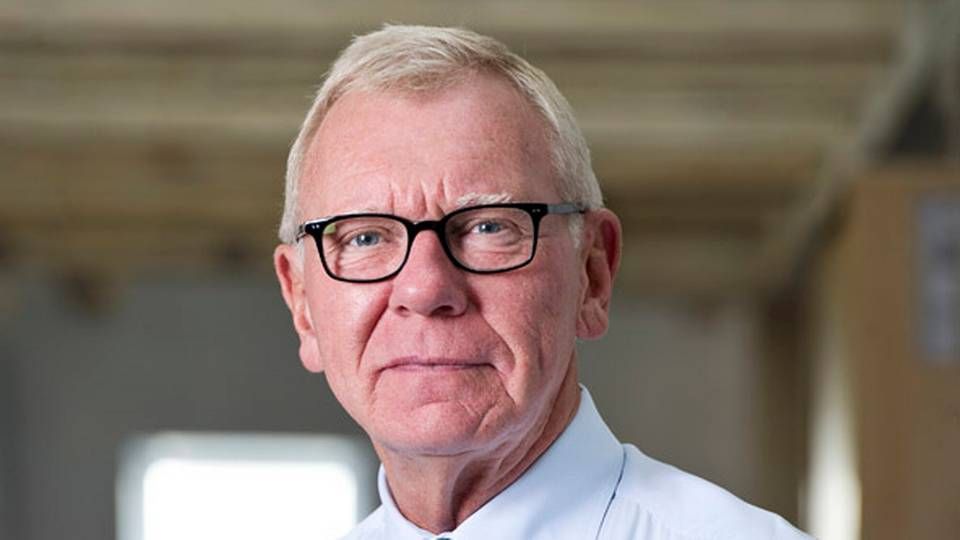 The total bulk fleet has decreased by an average 25 percent in 2012, 15 percent of which probably happened in the second half of the year. As a result, J. Lauritzen, based on conservative estimaties, has performed a USD 167 million impairment on the shipping company's fleet, says Torben Janholt, CEO of J. Lauritzen, to ShippingWatch. The impairments corresponds to approximately eight percent of the fleet's total value.
Torben Janholt describes 2012 as the worst year of his entire career in international shipping.
"And we're not very optimistic about what will happen in 2013. We expect the rate level to remain fairly steady throughout the year, but we hope and expect that we've prepared for the worst. 2012 is probably the worst and most serious thing that I've experienced in my time. And it was a double-dip, at that, because the whole thing started in 2008. Things got back on track in the spring 2009, and ran somewhat smoothly into the spring 2010. It's been downhill since then, really," says Torben Janholt.
No difference in rates
"There have been times in 2012 where the handysize market has been close to opex, and where there was practically no difference between large and small ships."
Torben Janholt believes that everyone has been wrong about the development. This goes for OECD, IMF, and the Danish Government, which has underestimated the severity of the situation.
Lauritzen: Shipping has lost its good morals
"Caustically, one could say that the Danish government has recently performed impairments according to what has happened in 2012. The government isn't even on top of that. It's difficult to predict the future, but it's apparently also difficult to explain the things that have happened."
The upside, after all, according to Torben Janholt, is that the number of newbuildings to be delivered to the market will decrease in the first half of 2013. Additionally, there is still a 5.5 percent increase in maritime transports.
"In light of that, the market should maybe balance out a bit by the end of 2013 and in 2014, but in order for that to happen, no more ships should enter the market, some of the old ships must be scrapped, and hopefully the global economy will improve a little."
Have there been any specific events that have made the situation worse for J. Lauritzen?
"No, I mean the major specific event is bulk, really due to excessive contracting and the collapse of the global economy," says Torben Janholt.
New Lauritzen CEO: Have to wait for improvement in bulk
J. Lauritzen raises USD 80 million on bond issue