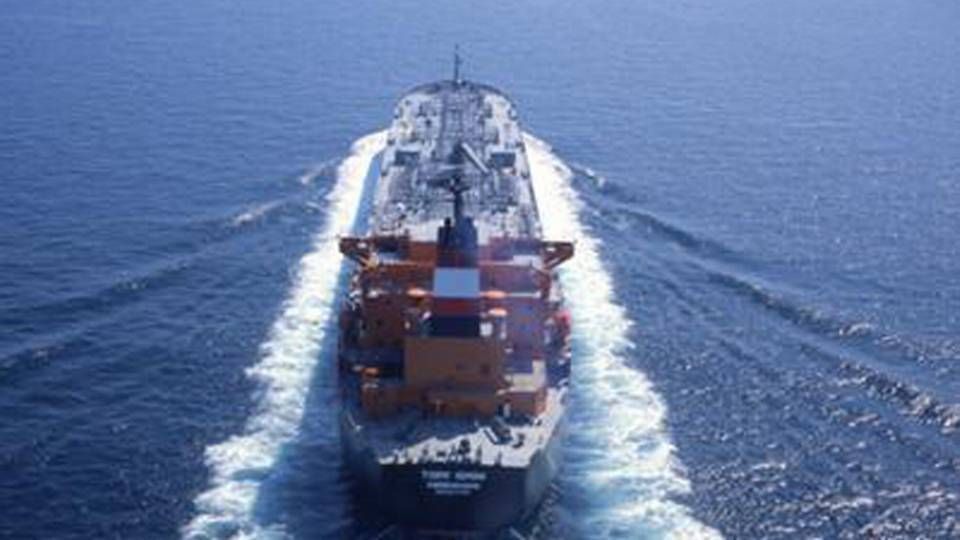 "Emissions is the most important environmental issue in shipping right now. We are experiencing a dichotomy because the public views shipping as the most environmentally friendly form of transportation. Yet if you dig a little deeper, you will see that CO2 emissions have soared. We are talking about an increase of over 90 percent, and the increase is expected to triple in 2050," says Antoine Kedzierski.
The UN has a declared aim of not increasing the globe's temperature more than two degrees above the pre-industrial level in order to avoid severe climate changes. According to his projections, Antoine Kedzierski believes that CO2 emissions from ships in 2050 could account for 12 – 18 percent of the amount of allowed carbon if the increase of only two degrees is to be observed.
In addition to the emissions of CO2, the NGO is also very concerned about the shipping industry's emission of air pollutants.
"What people often forget is that shipping is a rapidly growing source of air pollution. This includes emissions of sulphur oxide (SOx), nitrogen oxide (NOx), and particle pollution, and thereby black carbon. The latter is also an air pollutant like SOx and NOx. They all affect our health and our environment," says Antoine Kedzierski.
Kedzierski points to a study done by a Danish research institute which has shown that 50,000 Europeans die prematurely each year due to air pollution from shipping, a number that carries annual costs of 58 billion Euros.
Increasing share of pollution
"Shipping is responsible for an increasing share of air pollution. It grows continuously because the fleet expands, but also because there is very little to no legislation and the current situation is very bad. For instance, in regards to SOx, shipping currently utilizes the most polluted fuel of all the transportation sectors. Fuel on land has been "desulphurized" during the last two decades. Since cars have shifted to less polluting fuels and ships have not done much to improve the quality of their fuel, shipping's share of polluting emissions will increase in comparison with other sectors," says Antoine Kedzierski.
Maersk: Shipping faces five major CSR challenges
Last year, studies showed that shipping would become the greatest source of SOx pollution if legislation was not introduced to curb emissions. Therefore, Kedzierski is pleased that the EU's Directive for Sulphur in Marine Fuels has been approved by the European Parliament. The directive will reduce the amount of polluted SOx in fuels in the so-called SECA areas (Sulphur Emission Control Areas) from 2015 onward and in all EU waters in 2020.
"Yet even when the marine fuel has a SOx content of only 0.1 percent in 2015, thanks to the directive, shipping fuel still has a much higher content than car fuel, for instance. By comparison, car fuel has a sulphur content of 0.001 percent," says Antoine Kedzierski.
Furthermore, Kedzierski points out that even though the new rules will reduce the amount of SOx emissions from ships, and to some extent reduce particle pollution, the amount of NOx being emitted will not be reduced as a consequence of the new rules. While regulations have been made for emissions on land, not a lot has been done to reduce them at sea, says Kedzierski.
"There are no rules for NOx emissions for the existing fleet, with the exception of brand new ships. Without new legislation, shipping in Europe will emit more NOx than all the land-based emitters in Europe in 2020 or 2025," says Antoine Kedzierski.
Transport & Environment is a 22-year-old NGO which is located in Brussels. Transport & Environment focuses on environmental issues related to the transportation sector.