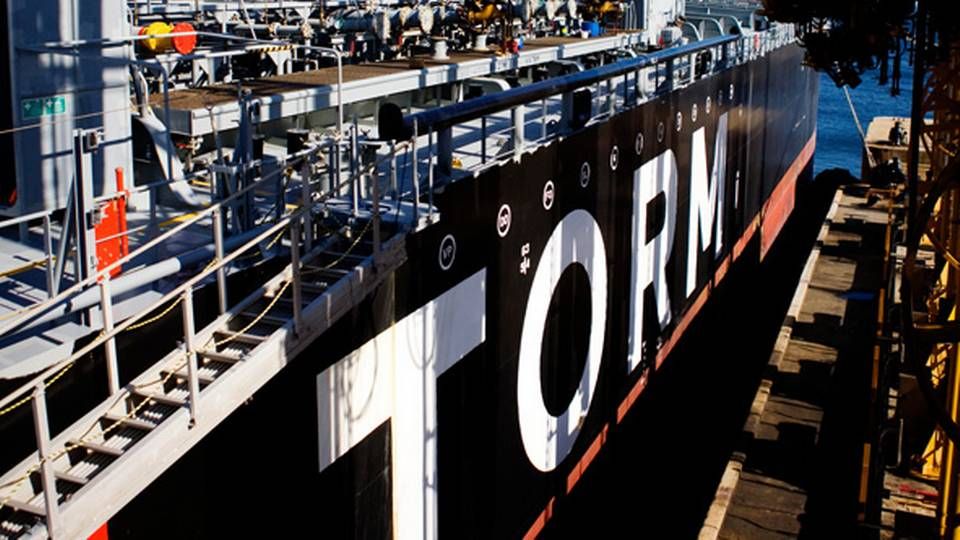 Product tanker may be the shipping sector which will recover the fastest when the general improvements in the world economy in especially Europe and the USA begin to shine through. So assesses Bimco Chief Analyst, Peter Sand. Thereby, he indirectly points to some of the bright spots for Torm who will be organising its extraordinary general meeting on Wednesday with the purpose of electing a new board and adopt a number of article amendments following the lengthy negotiation process with banks and owners of tonnage. Otherwise put, the supply side for product tanker, which accounts for nearly 90 percent of the Torm fleet, looks significantly better than it does for crude oil, dry bulk and container.
"Mostly, we put faith in product tanker as the sector has experienced a very low fleet growth over the last couple of years. That is why the market will become balanced in this sector first and thereby we will probably experience better earnings across the three major sectors, dry bulk, tanker and container", Peter Sand tells ShippingWatch.
Torm to call for general meeting in December
Among other things, he points to the establishment of new refineries which will be placed closer to the oil sources in the future, which will boost the entire product tanker market as the ships will have to sail longer and with a significantly higher number of products from the Middle East to Europe in five years' time or longer.
Do you want to be kept up to date with the latest developments in Danish and International shipping? Subscribe to our newsletter – first 40 days are free
"It may well be that in the future Europe will demand more products than the European capacity will produce. Such a development will boost the entire product tanker market", Peter Sand says.
Especially the product tanker sector is focusing a lot on the new fuel-saving eco-designs.
2012 Torm loss set to grow by USD 150 million
"It is very logical that the focus comes from the industry with the smallest overcapacity. However, these designs have received a disproportionate amount of attention as the number of contracts signed is still very limited.
According to the analyst company RS Platou Markets, the MR product tank market has had a strong start to 2013.
Three of the world's largest product tank carriers are based in Denmark in the shape of Torm, the Handytankers pool consisting of e.g. Maersk Tankers and Nordic Tankers and Norient Product Pool featuring D/S Norden.
Do you want to be kept up to date with the latest developments in Danish and International shipping? Subscribe to our newsletter – first 40 days are free
Bimco: 2013 will be a global turning point