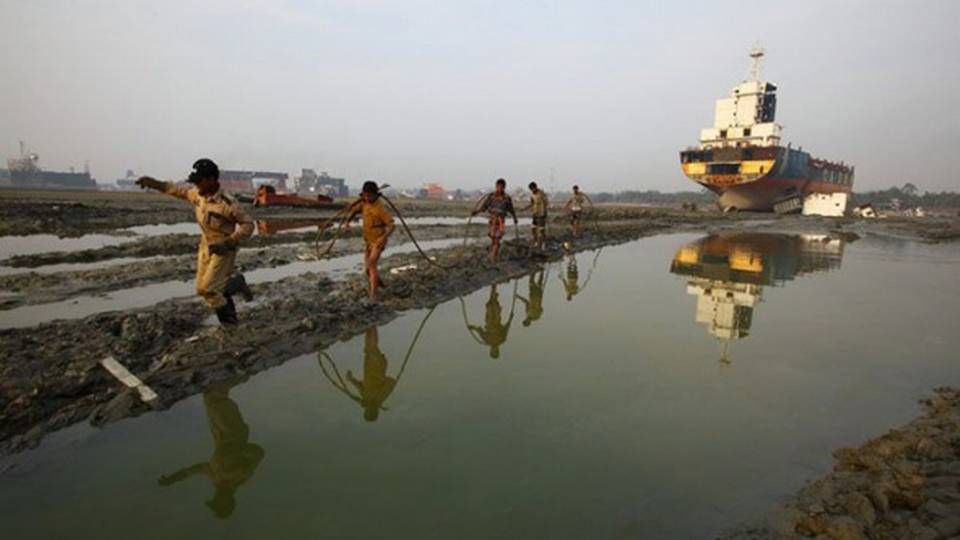 "We have several serious concerns", says Patrizia Heidegger, Executive Director in the Brussels-based NGO Shipbreaking Platform. She refers to the European Commission's proposal on scrapping which is challenged by major environmental as well as labour issues.
Naturally, the regulation only applies for ships operating under EU flags but according to the NGO, this is problematic.
"EU-flagged ships usually constitute less than 10 percent of all end of life vessels world wide, although about 40 percent of all vessels belong to EU companies", Patrizia Heidegger explains.
She thinks that a financial mechanism may help avoid any problems and furthermore serve as an incentive for EU carriers to seek safer solutions.
"Therefore, a financial mechanism ought to affect all ships calling at EU ports in order to support green ship recycling. Such a mechanism would also broaden the scope of the regulation beyond EU-flagged vessels", she says.
Keep away from developing countries
Furthermore, the NGO states that the regulation proposal from the European Commission will remove end of life ships from the Waste Shipment Regulation under which they belong today. This regulation bans the export of these ships to non-OECD countries as they are considered dangerous waste according to international law.
"The EU has transposed an export ban for hazardous wastes to developing countries into EU community law. Although it is a challenge to enforce this law, we think there are ways for the EU to strengthen enforcement and come up with further rules, instead of legalizing the export to developing countries", says Patrizia Heidegger.
In February, the European Parliament's Committee for Environment, Public Health and Food Safety will vote on the draft report on the proposal for the regulation made by the committee's rapporteur on the subject, Carl Schlyter from the Swedish Green Party. In his report, a financial mechanism is among the suggestions.
EU scrapping requirements nearing approval
NGO: Accident rate in shipbreaking is alarming
Shipowners fear that scrapping may be financed by new fund