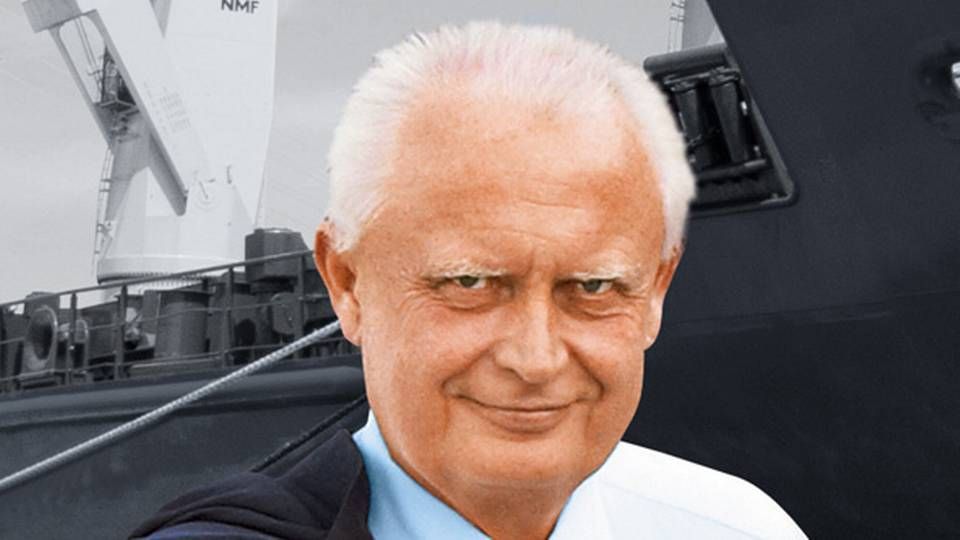 BBC Chartering may be the world's biggest player in the multi purpose market, but it may still be able to increase its business considerably, Svend Andersen says in an interview with ShippingWatch. The Dane is the CEO of the giant German multipurpose carrier BBC Chartering.
"In my view, in the long-term BBC Chartering has the chance to triple the business it manages today. I don't know if this will happen in 5, 10, or 15 years from now and if I am still around by then. At least I hope so, but even if not, I trust BBC Chartering will be able to follow this spirit of its founders also managing and adopting this organization to meet market demands in the future", says Svend Andersen.
BBC Chartering is a global shipping group sailing with project cargo, break bulk, bulk, and other cargo that is not standardised.
From the beginning
Following an already eventful career in shipping starting in 1972, Svend Andersen joined the shipping company Bruno Bischoff in 1996. Only a year later, BBC Chartering was established following a joint venture between Bruno Bischoff and Briese Schiffahrt, and Svend Andersen was appointed Managing Director of the company with a small fleet of only seven multipurpose vessels.
"Since then it was my mission to grow BBC Chartering's global business supporting the company's development to what is today a leading operator of multipurpose and heavy lift vessels worldwide", Svend Andersen says.
It seems as if Svend Andersen has succeeded with his mission as BBC Chartering operated more than 150 vessels of between 3,500 and 37,300 dwt with an overall fleet capacity of almost 1.6 million dwt in 2012. Furthermore the company employs 355 people in 28 offices worldwide. Three of the offices opened in 2012.
Do you want to be kept up to date with the latest developments in Danish and International shipping? Subscribe to our newsletter – first 40 days are free
Exciting times
Svend Andersen graduated high school in 1972 and at the age of 18 he joined Fage-Pedersen in Assens, close to his hometown Odense, as a shipping-trainee. After two years at Fage-Pedersen he moved to Copenhagen to work for the shipbrokers Frösig & Jörgensen. In 1978 he founded his first company, Copenship, with Flemming Sørensen and from 1981 to 1993, he was Managing Director and sole owner of S.A. Shipping.
"These were exciting but not always easy times. Anyhow, I was lucky as these past experiences helped me to understand the trades and I learned a lot about project shipping, the art of parceling, the required partnerships for that, and much more of course", Svend Andersen concludes.
Do you want to be kept up to date with the latest developments in Danish and International shipping? Subscribe to our newsletter – first 40 days are free
BBC Chartering questions Clipper multipurpose pool