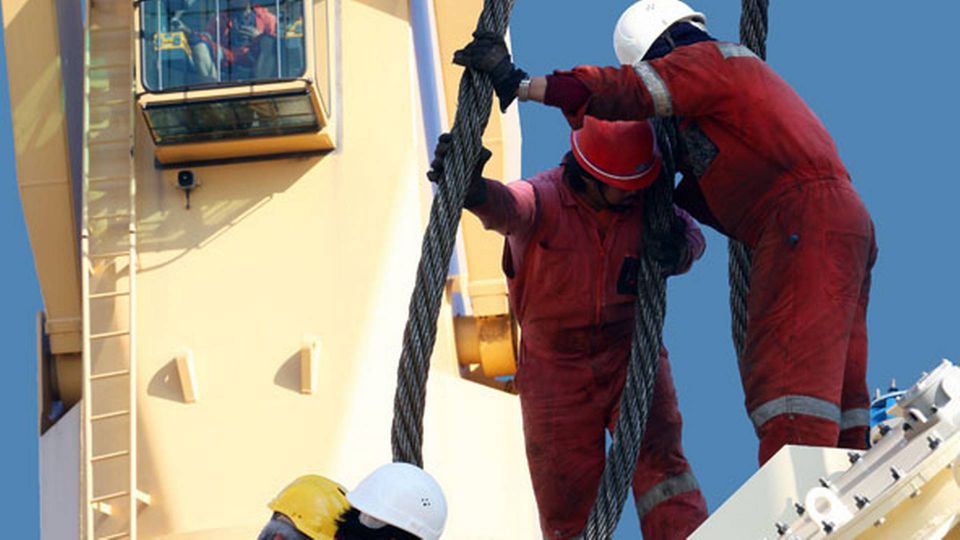 The multipurpose market is affected by overcapacity. Nevertheless, the market still has its bright spots according to BBC Chartering's CEO Svend Andersen.
"We encounter a continuing oversupply of shipping capacity due to a lot of new building multipurpose tonnage that came in the market in 2012 and earlier. Although some older ships are going for scrap we see a number of operators snapping up relatively cheap tonnage which fuels pressure on rates. On top of that dry bulk and container operators continue to compete in the lower segment of our trade; this also increases price pressure", Svend Andersen says.
Do you want to be kept up to date with the latest developments in Danish and International shipping? Subscribe to our newsletter – first 40 days are free
During 2012, BBC Chartering has increased its operating fleet to a total of 150 ships at a total of 1.6 million dwt. According to a BBC Chartering assessment, the total multipurpose market consists of 28 million dwt. Undisputedly, BBC Chartering is the largest carrier in its segment and therefore, Svend Andersen considers BBC Chartering to be in a clear market leading position.
"We had strong competitors in the past, and we will continue to have them in the future but there is no single player, and knocking on wood I doubt we will see one in the near future, who can even closely match our capabilities. That results from the strength of our shareholders and the unique market presence we were able to build-up and capitalize on over the years", says Svend Andersen.
Pressure will continue
In 2013, Svend Andersen expects that the general 2012 situation will continue.
"In our view, the market will stay under pressure and presumably continue to force some players out of the market. We see little rate improvement and expect mid-term recovery to be muted. The good news in our segment is that there is cargo and we might see some intermediate short-term recoveries despite the challenges", Svend Andersen says.
Some of the present BBC Chartering key markets are South America, Asia and to an increasing extent Australia. The cargo originates from a lot of different industries, he explains.
"Energy stays the driving theme for shipping solutions in our segment in the future. This is followed by mining and construction and third by transport and infrastructure industries. But all of these sectors are interrelated", Svend Andersen finishes.
Do you want to be kept up to date with the latest developments in Danish and International shipping? Subscribe to our newsletter – first 40 days are free
BBC Chartering to grow organically
BBC CEO: We can triple our business
Clipper establishes new multi-purpose pool with three shipping companies