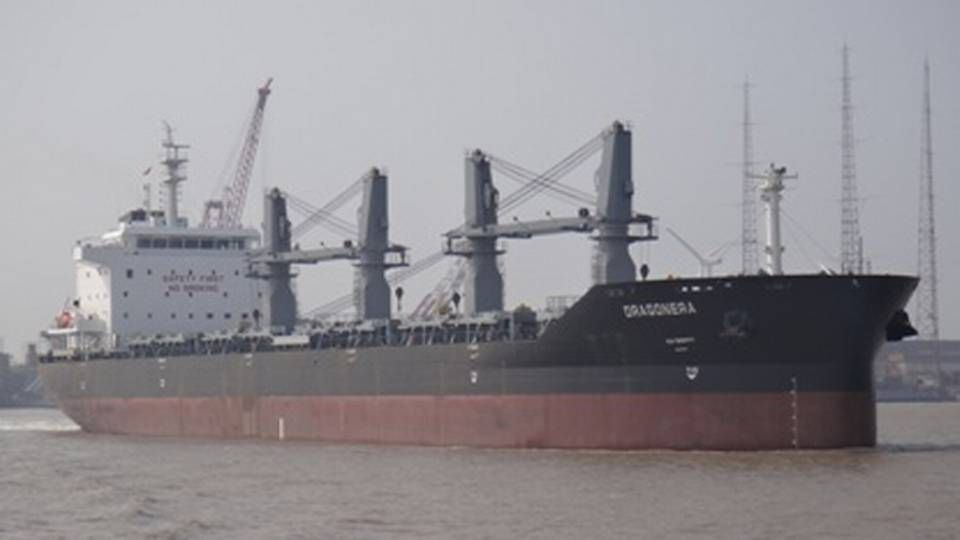 The outlook of Grontmij has been very gloom as the company, as a ship designer, has suffered from shipyard's orderbooks being significantly reduced in recent years and the overcapacity has forced down the willingness to investment among the world's carriers. However, the future is beginning to look increasingly bright for Grontmij.
"In 2012, we received four orders on our Seahorse bulk carrier design but in January 2013 we have already received two orders," Leif Jacobsen, Department Director in Grontmij Denmark, tells ShippingWatch.
Grontmij has experienced an increase in interest from carriers in Greece and Germany as well as several other places in Europe. The mood has much improved in the past six months, Leif Jacobsen says pointing out that a lot of carriers do have the money to invest but they wait until the right financial moment.
And it may well be that the moment has arrived. In any case, Grontmij is also close to sign its first order contract on an offshore supply ship in the new Flex Supply design. The order may be the beginning to Grontmij gaining a foothold in the offshore market which is not as heavily affected as a lot of other shipping segments.
Late last summer, Grontmij told ShippingWatch that the company expected to present 2012 ship design sales figures lower than those of 2011 and that the company expected 2013 to be slow as well. Despite the apparent improvement in the situation, Grontmij previously expected that a good market would not return until several years from now.
"It's a buyer's market, and in our experience, shipowners prefer European designs now that the prices are down. With the enormous capacity that has been built in China, it will be 10 to 20 years before it becomes a seller's market again, and that is to our benefit," Jan Kærgaard Lang, General Manager of Grontmij China told ShippingWatch last September.
Knud E. Hansen wants to get ahead of the shipping companies
Grontmij takes a dive along with falling shipyard activity