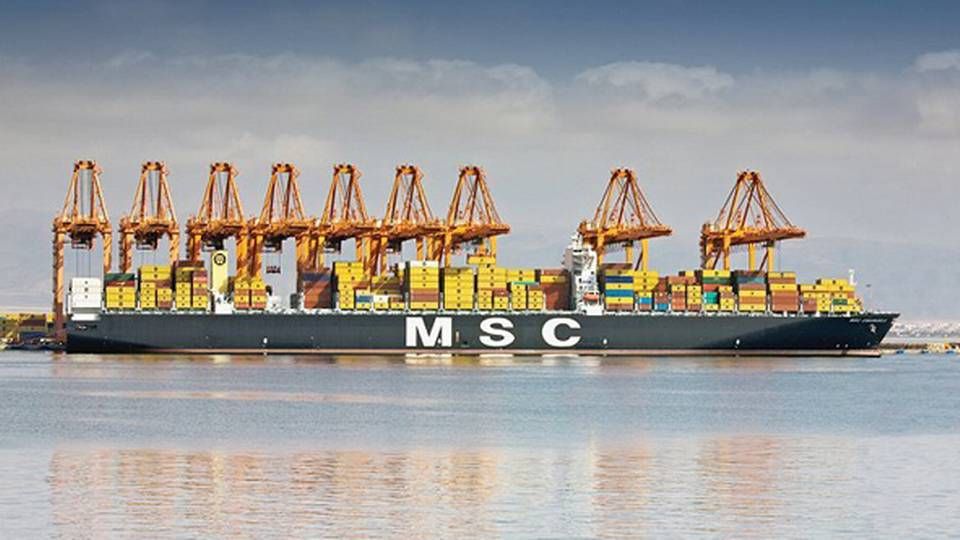 Owners of container ships slow steaming their ships may risk legal action from the charterer following a decision in the British Commercial Court, the newsletter The Loadstar reports.
In November last year a justice dismissed an appeal concerning a dispute between Bulk Ship Union SA and Clipper Bulk. Earlier, the latter had been successful in a charge against Bulk Ship Union claiming that it had broken a clause in their chartering agreement stating that any cargo must be delivered with utmost despatch.
Clipper Bulk had chartered the vessel Pearl C in 2006 for a period of 9-12 months for different purposes but during the agreement, Clipper chose to withhold parts of the hire referring to the ship's underperformance claiming that the ship was not able to deliver the cargo as soon as possible and that, as a result, the charterer was allowed to deduct the lost time caused by the ship slow steaming. So it says in an analysis of the decision made by the law firm Stoner Chambers, The Loadstar reports.
The owner of the ship, Bulk Ship Union, had ordered the captain of the ship to operate below 13 knots which was the speed agreed on in the contract. A tribunal court concluded that the owner was in breach with the agreement. A decision which the Commercial Court has now chosen to uphold.
"We think the Commercial Court decision in the Pearl C will definitely be relevant to the container industry, as it has confirmed that where an owner deliberately slow steams and consequently underperforms, this will constitute a breach of the implied duty of utmost despatch, entitling the charterer to deduct the time lost under the off-hire clause," two lawyers from Holman Fenwick Willan, Matthew Gore and Daisy Rayner, state in The Loadstar.
"Charterers of container vessels will welcome the decision in the Pearl C, as it not only confirms the known position that owners can be called to account for slow steaming, but also establishes more clearly how it will be judged whether a vessel is in fact slow steaming. Charterers in the container industry are increasingly choosing to slow steam themselves, but they need to meet their schedules and so will oppose any slow steaming by owners which threatens those schedules."
Project: Slow steaming limits ships' manoeuvrability
Smedegaard: Definitely more potential in slow steaming