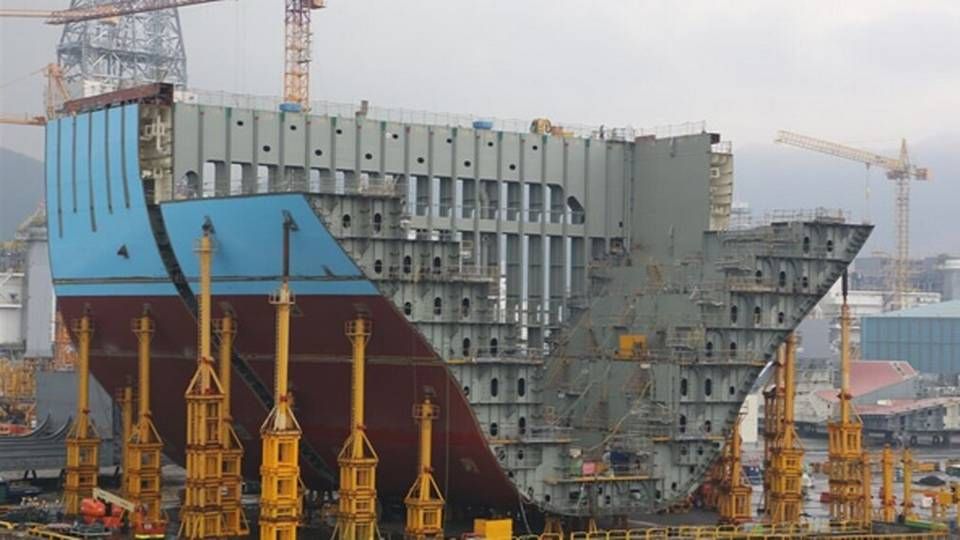 In a few months, Maersk Line will deploy the largest container ship in the world; the Triple-E class. Thus, the Danish container carrier will reclaim the position as the owner of the largest container ship in the global container fleet; a position the company held with Emma Maersk in 2006. Until this summer, French CMA CGM has the honour of owning the largest container ship in the shape of Marco Polo with a capacity of 16,000 containers.
On Twitter and Maersk Line's Facebook page the first picture of the Triple-E being built at the Daewoo Shipbuilding & Marine Engineering ship yard in South Korea has been published. The ship will be approximately 400 meters long, 59 meters wide and have an overall capacity of 18,000 teu. If all these containers were placed on a train, the train would stretch for 110 kilometres.
Maersk Line holds outstanding orders for 20 new Triple-E ships. The first of the six Triple-E's to be delivered in 2012 will be delivered in July or August, nine ships will follow in 2014 and five in 2015.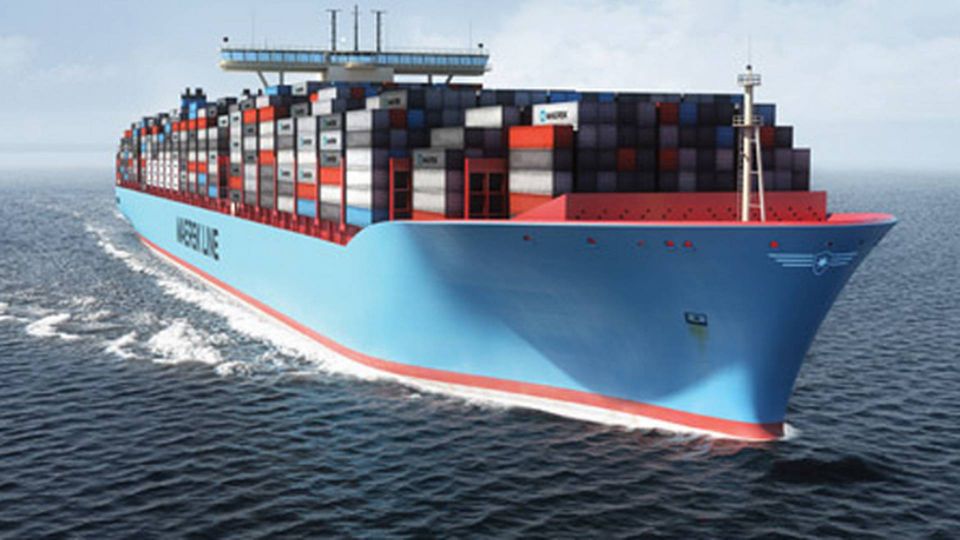 So far, the public has only seen sketches of the new ships. The three E's stand for Economy of Scale, Energy Efficiency and Environmentally Improved. According to Maersk Line, the Triple-E will become the most fuel efficient container ship ever built.
SeaIntel: 13,500 teu is new standard
SeaIntel: Second wave of giant ships begins
Kuwaiti shipping company wants Triple-E's