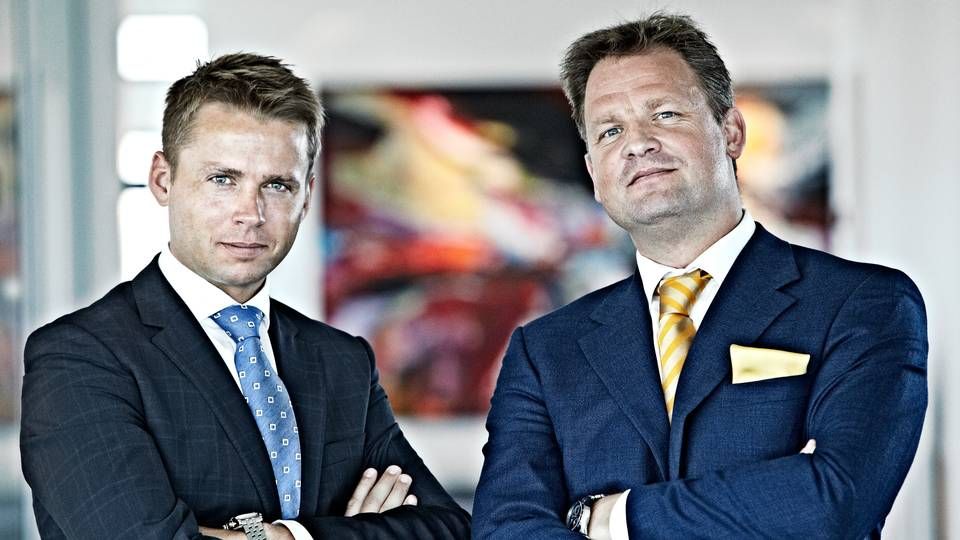 Now is the time to enter green shipping. Those are the words of Jan Jacobsen, CEO of the bunker company Monjasa, who says that the company has started work on various LNG concepts.
Do you want to be kept up to date with the latest developments in Danish and International shipping? Subscribe to our newsletter – first 40 days are free
The company thus breaks with the discussion about the chicken and the egg, which has otherwise characterized the debate around LNG fuel, specifically: Who goes first - the suppliers or the buyers? CEO Anders Østergaard told ShippingWatch in May last year that Monjasa had more faith in the "scrubber solution" in the future, in which ships clean their fuel for sulfur. But that attitude has changed over time:
Shipowner support to EU LNG plan
"We're going actively into this now, as we can see that ships are being built that can burn LNG when they're delivered from the shipyards. And there are a lot of new ships than can be somewhat easily converted to LNG," says Jan Jacobsen, who also points to the industry's massive interest in greener sailing.
"We will take part in making this solid cocktail operational, so we're in the process of developing LNG concepts by investing in the logistics, meaning that we're in contact with LNG suppliers and LNG traders who know how to handle LNG, as gas is a very flammable form of fuel."
Bunker firm believes in scrubber rather than LNG solution
Hopes to be ready for LNG in a few years
Of course, establishing a project such as that takes time, though Jan Jacobsen says that it is within reach, as he estimates that Monjasa will be able to supply its customers with LNG fuel within the next few years.
Dan-Bunkering: Market not ready for LNG
As the LNG activities are still in their initial phase, he refrains from naming a specific figure for the LNG venture, but based on the company's previous experiences with establishing bunker facilities and operating tankers, the figure will most likely be between USD 8.9 million to USD 17.9 million per LNG initiative.
"We can work with that, and that would include all the expenses. We wouldn't necessarily be paying for all of it, as others might be interested in joining this venture," says Jan Jacobsen.
Are you talking to any potential partners?
"Yes, we're talking to several leading national and international shipping companies in LNG. The international ones are from Northern Europe as well as the Middle East. Our focus at first will be Scandinavia and the Middle East, as this is where the work on LNG is most developed, and LNG is also somewhat readily available here. If we were ready to store it now we'd be able to get LNG here on very short notice. And there aren't many places in the world were you can do that."
What do you expect to achieve by this focus?
"We expect increased customer awareness, increased market shares, and better chances of becoming the preferred partner of national bodies that want to go green and use these gasses."
Feeling the demand
Dan Bunkering does not believe that the market is mature enough for an LNG venture, and it does not sense a lot demand. What are you experiences?
"It's not like we've got people telling us that they're ready to take on x tons this moment, because there aren't many who can do that right now, but we've been approached by several people saying 'if you can deliver this and this, and when you can prove that you can do it, then we'll be ready to start talking about this for real.' And we've been getting this from companies who can only be described as serious," says Jan Jacobsen, adding:
"That's why we're taking this very seriously, and that's also why we feel that we're probably the ones who should make a move now. The LNG manufacturers and buyers aren't the only ones responsible for the development. We have to do our part as distributor and middle man."
Exmar believes in the LNG market following $30 mil profit
Monjasa and the Port of Skagen recently announced a new collaboration on an oil facility, and LNG has been mentioned in this regard as well, says Jan Jacobsen:
"We've discussed it but we haven't agreed on anything yet, as the project is still in its earliest stages."
Do you want to be kept up to date with the latest developments in Danish and International shipping? Subscribe to our newsletter – first 40 days are free
Monjasa signs agreement with Port of Skagen on tank storage
The environmental agenda for shipping in 2013
MAN on new contract: It's pretty much a new era