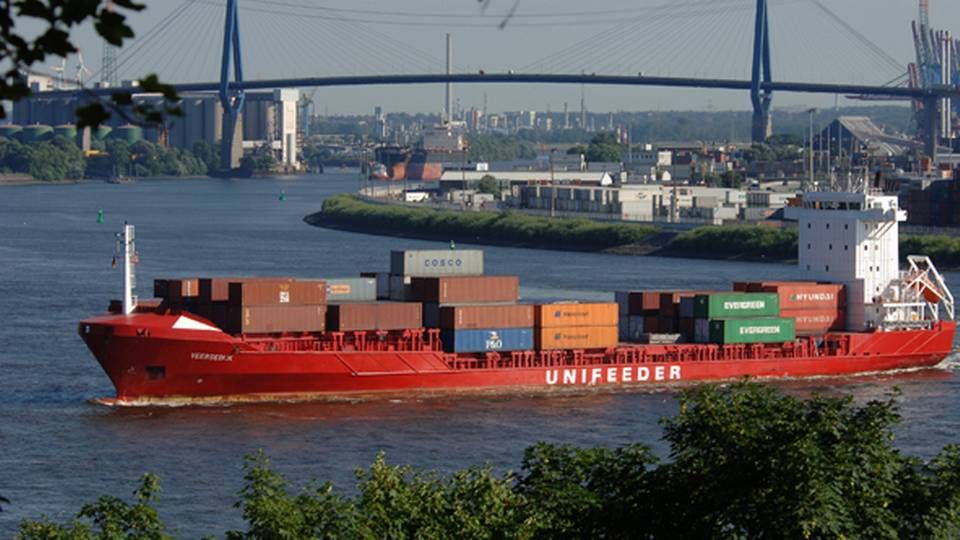 The buyer that ends up paying an estimated USD 539 million will most likely be another equity fund. The current owner, Montagu, has owned Unifeeder for six years and is now ready to pass Unifeeder on to another equity fund, which can then be responsible fur further tuning as well as bringing the feeder company into new markets, says ShippingWatch's sources.
Danish shipping company up for sale
"It will most likely be an equity fund that ends up buying Unifeeder. The reason is that there's still potential for developing the company. There are no buyers who'd enter the company unless they can maintain Unifeeder's strong position as market leader while taking it further, and Unifeeder definitely has the potential," says a strategically placed source to ShippingWatch.
Do you want to be kept up to date with the latest developments in Danish and International shipping? Subscribe to our newsletter – first 40 days are free
The source believes that a major, global equity fund will buy the company, or that it will be one of the larger Nordic funds, experienced with Scandinavian companies.
Maersk not the obvious choice
"Unifeeder is a big company, but it's not that big, so a Nordic purchase is a possibility," says a source.
The sale comes at a good time for buying and selling for Unifeeder and equity funds, but shipping companies such as Maersk are not obvious buyers. It's just bad timing, the sources say. Danish newspaper Børsen writes on Wednesday that several analysts believe that A.P. Moeller-Maersk could be a potential buyer, but that it's not the right time, as Maersk's own feeder company, Seago Line, is not making any money.
"It's not the right time for shipping companies to expand. The market isn't there," says one source to ShippingWatch.
The sales process is slowly beginning, though it will probably not be completed before the end of the summer, but it should be finalized by the end of the year.
Unifeeder is mentioned as a solid purchase because the company is the market leader in the feeder market in Northern Europe, while also occupying a strong position on the English Channel. This means that future investments and expansions toward, for instance, Southern Europe would be obvious possibilities in a battle against the competition where is already a step ahead. Unifeeder has a constant charter of between 35 and 45 ships on the market in Northern Europe.
Unifeeder reache a turnover of USD 539 million in 2011, and revenues of USD 50.9 million.
Do you want to be kept up to date with the latest developments in Danish and International shipping? Subscribe to our newsletter – first 40 days are free
Unifeeder outruns the competition
Hungry equity funds target Danske Bank's shipping segments