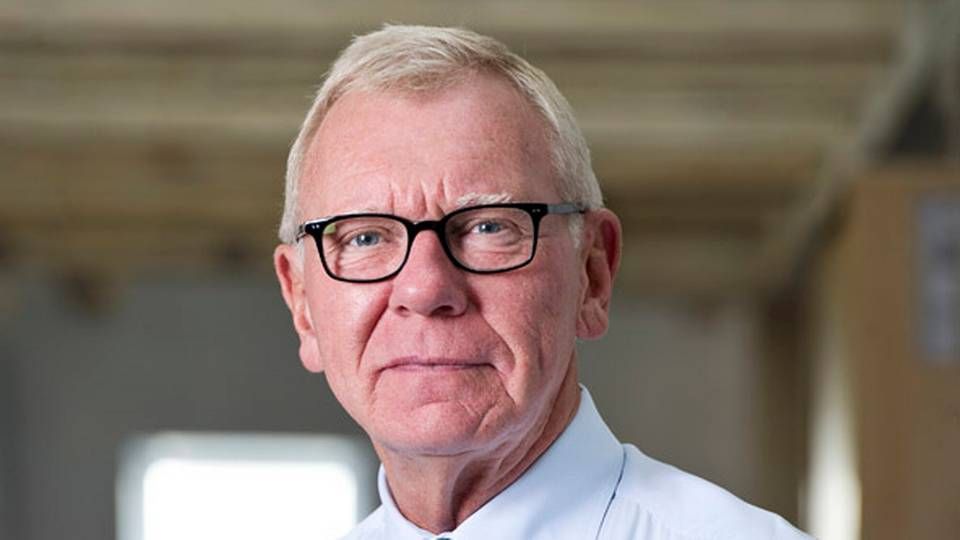 Once you have been in shipping you stay in shipping. Or as the soon-to-be former J. Lauritzen CEO, Torben Janholt, says about having been part of the J. Lauritzen culture "You can check out any time you like but you can never leave."
Maybe that is why Torben Janholt who will leave J. Lauritzen at a reception in the carrier's grand builing in the centre of Copenhagen tomorrow, is founding a new company in the shipping industry.
Even though he has now turned 66, Torben Janholt thinks he still has a lot to offer and a knowledge which may be turned into business just as he has done for years in the historic J. Lauritzen shipping company which has gone through major transformations in recent decades. His new business area will be counselling in shipping related questions but Torban Janholt's knowledge is as wide as the many sectors, in which J. Lauritzen has been involved; from bulk and banana vessels over tankers and gas to the recent massive investments in offshore accommodation vessels and shuttle tankers.
Do you want to be kept up to date with the latest developments in Danish and International shipping? Subscribe to our newsletter – first 40 days are free
Counselling and board duties
"I have established a company with an office in Hellerup (Copenhagen suburb in which a large part of the Danish shipping companies are located Ed.). Among other things, my work will revolve around counselling and boards," Torben Janholt tells ShippingWatch.
"I am not exactly the kind of man who goes from having a job 24 hours per day to becoming a couch potato and resting for the rest of my life."
Today, Torben Janholt has a seat in the boards of the shipping company United Shipping and Trading Company and the Danish-Swedish postal union PostNord. Furthermore, he is a member of the board of the Danish Shipowners' Association; a seat, he will automatically lose when stepping down as Lauritzen CEO and formally at the association's general meeting in May. He is the man who has been the face of the carrier in the recent decades and furthermore and he is the first CEO since 1978 which has served as CEO without being asked to leave. Having said goodbye to a lot of people, he now looks forward to a new chapter in shipping.
Time to rehearse
"I think it is exciting. I am looking forward to the change. I have had much time to prepare and in connection with this, it has been important that the company management and my colleagues have had the time to rehearse before this transition. And in recent weeks as it has now been implemented, I have not done much else than speak to people wanting to speak to me or introduce my successor Jan Kastrup-Nielsen to people he did not already know. Otherwise all decision powers have been transferred to Jan Kastrup-Nielsen and Birgit Aagaard-Svendsen who will constitute the new management. It has been a very sensible process I must say," Torben Janholt says.
About starting a new career at 66, he says:
"In Denmark when you are to retire in the middle of your sixties, it is all over and you are close to the end of your life. As I see it, it would not be wrong to say that when you are close to 70 in China you are about to be ready to take on the interesting positions in politics or business."
Do you want to be kept up to date with the latest developments in Danish and International shipping? Subscribe to our newsletter – first 40 days are free
Janholt: We've hopefully prepared for the worst
New Lauritzen CEO: Have to wait for improvement in bulk
Newspaper: New J. Lauritzen CEO named
J. Lauritzen CEO on the bulk market: Things could get really bad