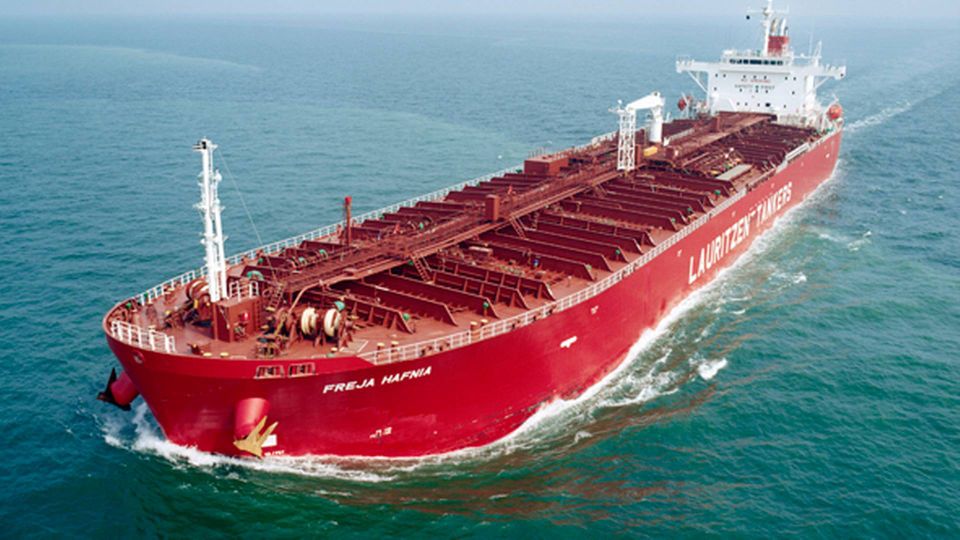 While departing CEO of J. Lauritzen, Torben Janholt, was giving his farewell reception yesterday, J. Lauritzen's new CEO Jan Kastrup-Nielsen revealed the news of a 2012 characterized by very poor developments.
Do you want to be kept up to date with the latest developments in Danish and International shipping? Subscribe to our newsletter – first 40 days are free
"2012 was characterized by a massive supply of tonnage in the largest shipping markets, an excess of shipyard capacity, low economic growth, as well as tight credit conditions. In total, this resulted in a significant decrease of ship values, a Baltic Freight Index at the lowest level in 25 years, and more instances of shipping companies unable to fullfill their commitments," says Jan Kastrup-Nielsen in a press release about the trends of the past year, trends that have left a serious mark on J. Lauritzen:
"J. Lauritzen was also affected by these conditions, and the result was very unsatisfactory," says Jan Kastrup-Nielsen.
The unsatisfactory aspects can be seen specifically in the annual report, where J. Lauritzen's results came out at a USD 350 million deficit in 2012, compared to a deficit of USD 46 million in 2011. The turnover for 2012 was USD 695 million, while it was USD 604 million in 2011.
More bad things to come in 2013
According to the financial report, the poor developments in 2012 were primarily the result of non-recurring items, such as impairments and ship divestments.
"Adjusted for such non-recurring items, the result was USD (95) million, compared to USD (21) million in 2011, primarily due to lost revenue stemming from the failure of opposing parties to fullfill contractual obligations, as well as the weak dry bulk markets. JL's three other business areas (Lauritzen Kosan, Lauritzen Tankers, and Lauritzen Offshore) achieved better EBITDAs this year than they did in 2011," writes J. Lauritzen in the annual report.
But in spite of the fact that the primary issues were non-recurring items, J. Lauritzen will not achieve a positive result this year. The shipping company expects a loss of USD 75 to 100 million, due to the sad state of the dry bulk market.
"The spot market at the beginning of 2013 was very poor for all types of dry bulk ships. The spot rates for smaller semi-cooled gas tankers had gone up a little and the rates for full pressure ships was stable. The strong market for product tankers was carried on into 2013. We expect a weak economic growth in the first half of 2013. Various factors indicate that the economic growth will become stronger throughout the year. In relation to the increasing economic activity, expectations are that warehouses will start to become full again, which will contribute to increasing the growth of maritime transportations," writes J. Lauritzen in a press release.
Newbuildings on the way
Lauritzen took delivery of seven new ships in 2012 - three dry bulk ships, one gas tanker, and three product tankers. And there are more newbuldings coming in 2013, where J. Lauritzen will get four new ships for its fleet.
In the long term, J. Lauritzen, through a joint venture with HiTecVision in Norway, has ordered a semi-submersible hotel and service vessel, to be delivered in 2015.
Profits again by 2014
New CEO Jan Kastrup-Nielsen expects that it will take several years for the shipping company's bulk segment to become a good business again, but the other activities will ensure a positive result by 2014.
"2013 will see the beginnings of an improvement in dry bulk. We see an increase in scrapping, and several shipping companies have left the market, while the orderbook has decreased and there are signs of a growth in demand. The problems we have today, with too many bulk ships, are primarily caused by the orders we made from 2006 to 2010. 2014 will show a significant improvement of the dry bulk market, but it'll be years before we can start calling it a good business," says Jan Kastrup-Nielsen to ShippingWatch.
In 2013 the dry bulk market will still act as the troublemaker in a cocktail of too many ships and too little growth in the global market. This means that the shipping company has to work hard to keep the costs down. The organization is hard to downsize, as J. Lauritzen has been working since 2006 to adjust the number of employees to its business.
As a result, the fleet expenses will have to go down, especially on the bunker side, an area where the shipping company has been working on a project for the last eight months, which aims to improve the operational efficiency with a specific purpose in mind:
"We expect to be able to cut ten percent of the bunker costs through this program, and that's something that can really be felt today. The challenges for J. Lauritzen haven been know for a long time, we didn't just wake up to a new reality, but of course it's a challenge to everyone in the shipping company," says Jan Kastrup-Nielsen.
Do you want to be kept up to date with the latest developments in Danish and International shipping? Subscribe to our newsletter – first 40 days are free
Torben Janholt to stay in shipping
Lauritzen: Bio cargo must be doubled in the coming years