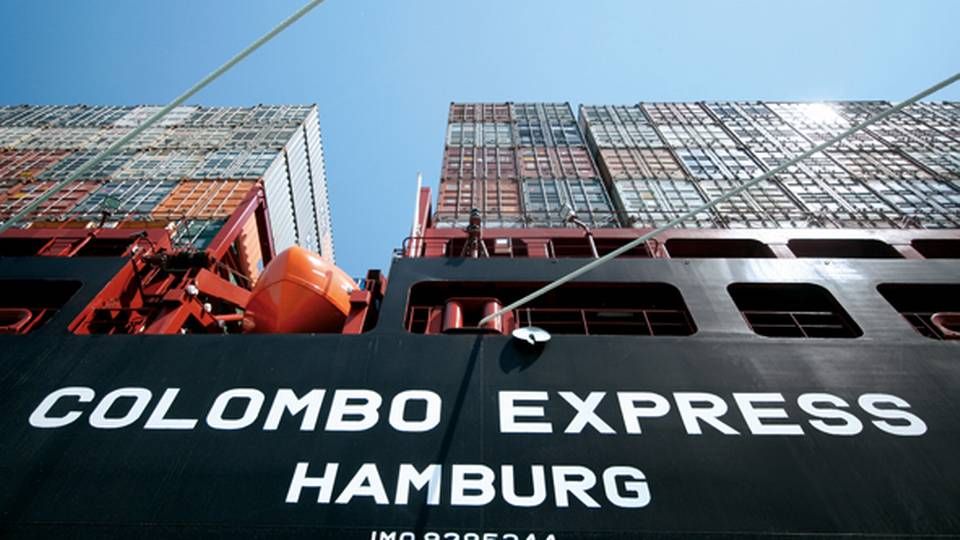 The planned merging of schedules between Asia and the US East Coast between the two major container alliances, Grand Alliance (Hapag Lloyd, NYK, and OOCL) and New World Alliance (APL, MOL, and HMM) is the beginning of a much greater integration, writes the analysts at Drewry, calling it the tip of the iceberg.
Do you want to be kept up to date with the latest developments in Danish and International shipping? Subscribe to our newsletter – first 40 days are free
Drewry believes that a long line of similar initiatives from other alliances and consortiums will be announced during the next 12 months. Reasons for this include the fact that an additional 47 ships of over 10,000 will be introduced during 2013, on the tradelane between Asia and Norther Europe in particular, as well as the fact that the Asia-Middle East tradelane are already "hopelessly overtonnaged," writes Drewry in its Logistics Executive Briefing newsletter.
The new and bigger ships will mean that an estimated 49 ships for an average of 8,123 teu will have to be transferred to other routes. Ten of these ships could come from the two alliances Grand Alliance and New World Alliance, though it remains unclear where these ships will sail in the future. Drewry points to Asia and the US East Coast.
G6 alliance expands cooperation to cover Asia-United States
If the same principles concerning the merging of schedules between the two alliances are applied to the competition, it would be obvious to merge more services, which would result in new alliances, says Drewry. This would test the customers' loyalty toward to the individual shipping companies even more, just as the EU rules dictating the allowed size of a shipping company's market share could create problems. For shippers, an additional consequence could be fewer options.
Do you want to be kept up to date with the latest developments in Danish and International shipping? Subscribe to our newsletter – first 40 days are free
Drewry: Sad times ahead for Capesize