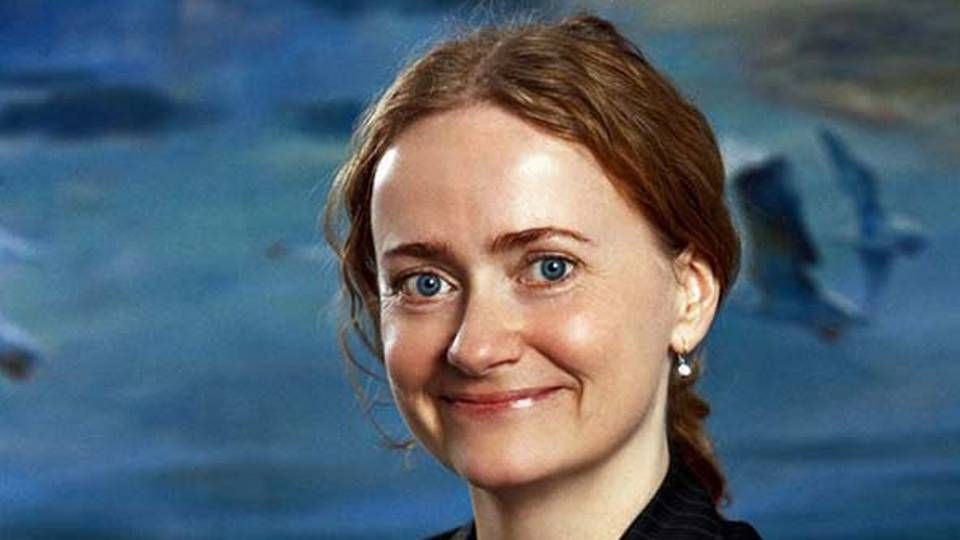 The overcapacity in the VLCC market is significant. So significant that every tenth ship must be withdrawn from the market before a balance between supply and demand is near, Hanne B. Sørensen, CEO of Maersk Tankers, thinks.
Since 2008, 140 supertankers have been built making the fleet surpass 600 vessels without the economic growth and oil consumption, and thereby the need of supertankers, being no where near capable of following suit.
"In general, we see a surplus of between 50 and 70 VLCCs on the market. Of course this has an impact on rates which are very low at the moment. You may find somewhere in the world where there is a shortage of ships for a week or a month, but as soon as the ships return from the Middle East, or wherever they have been, the rates drop again. It is a fact that the market will not stabilise itself for a long time," Maersk Tankers CEO, Hanne B- Sørensen, tells ShippingWatch.
And the growth in the years to come is not enough?
"Not at all"
China is using more and more oil each year and is looking to import even more oil but that is not enough compared to the level of overcapacity?
"No"
Neither does Hanne B. Sørensen believe that the tanker carriers threatened of or affected by bankruptcy such as e.g. the American OSG will help tackle the overcapacity if they will have to turn the key as the ships will not disappear. Furthermore, she does not believe in a consolidation in the market.
Do you want to be kept up to date with the latest developments in Danish and International shipping? Subscribe to our newsletter – first 40 days are free
"It will not help. The ships will just have a new operator. Otherwise, carriers such as OSG will return after six months and continue operations. So it will not do any good."
How about a market consolidation?
"I think a consolidation will be next to impossible. You will have to acquire a large share of the market in order to really do anything with the prices."
However, Hanne B. Sørensen points to the different prospects of the three Maersk Tankers segments. Within gas as well as product tanker, the situation is not as bad as in crude.
"If we are talking crude, there is no positive development in sight. There is a massive oversupply with a fleet of more than 600 ships and therefore, the only way for the market to improve rapidly is to begin scrapping and idling ships which is not likely. Gas is looking a little bit better and historically, the present rates are not completely off. We have a fleet of 14 VLGCs out of a global fleet of 145 ships so it's clear that the ten ships delivered this year will have an impact on the balance," she says, adding:
"However, it seems as if the growth in the need of transportation is bigger meaning that we will in fact see an increase. Within product tankers we clearly se signs of improvements but small changes will also be able to make a difference. A very high number of MRs have been ordered which may have a certain spill over effect on handytankers," she says.
At the moment, Maersk Tankers has idled two VLCCs.
Do you want to be kept up to date with the latest developments in Danish and International shipping? Subscribe to our newsletter – first 40 days are free
Scorpio Tankers bestiller seks nye skibe
Torm forced to sell ships and perform impairments
Frontline returns to operational profit