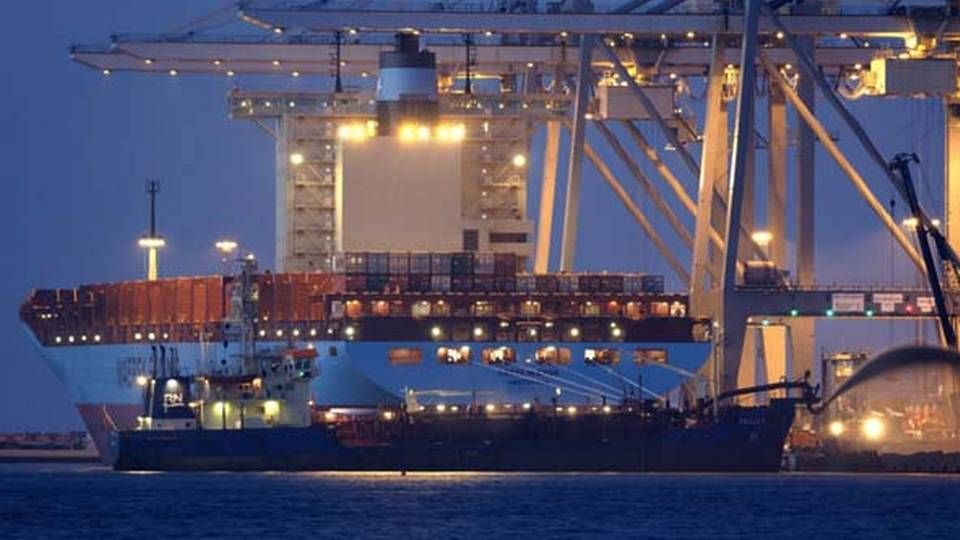 Emma Maersk has been pretty much drained of water in Palermo, where the ship was towed after one of its its rear side port propellers was torn loose, punched a hole in the hull, and filled the container ship with several thousand gallons of water.
Do you want to be kept up to date with the latest developments in Danish and International shipping? Subscribe to our newsletter – first 40 days are free
The Emma Maersk hole will now be closed
In the next few days, representatives of Maersk Line, the accident commission AAIB, Rolls-Royce, who supplied the side port propellers, and the classification company American Bureau of Shipping, among others, are headed to Sicily to begin the next chapter about the unfortunate ship, that is, to inspect the damages, which are now visible from the inside of the ship after the water has been drained. There is no real doubt that the propeller was torn loose, causing a hole in the hull. Consequently, the propeller will be removed and sent to Rolls-Royce, which produced propellers for all eight ships in the E series.
Theory about the mystery
One of the mysteries concerns why the engine room was flooded in the process. For logical reasons, the room in the ship where the side port propeller was mounted was flooded, as the hull was breached, but Maersk Line has been wondering why the water continued into the engine room. One theory is now that the plates holding the cables that run between the engine room and the room where the side port propellers are mounted weren't strong enough to keep the water out of the engine room, according to ShippingWatch's sources. As a result, these plates are already being examined on the seven other ships in the series.
"Everyone should have access to the same information, and our primary interest is to find out what went wrong," says Group Press Officer Michael Christian Storgaard to ShippingWatch.
Expectations are that it will be another two to four months before Emma Maersk is sailing again.
Do you want to be kept up to date with the latest developments in Danish and International shipping? Subscribe to our newsletter – first 40 days are free
Maersk Line Singapore: 2013 will be difficult