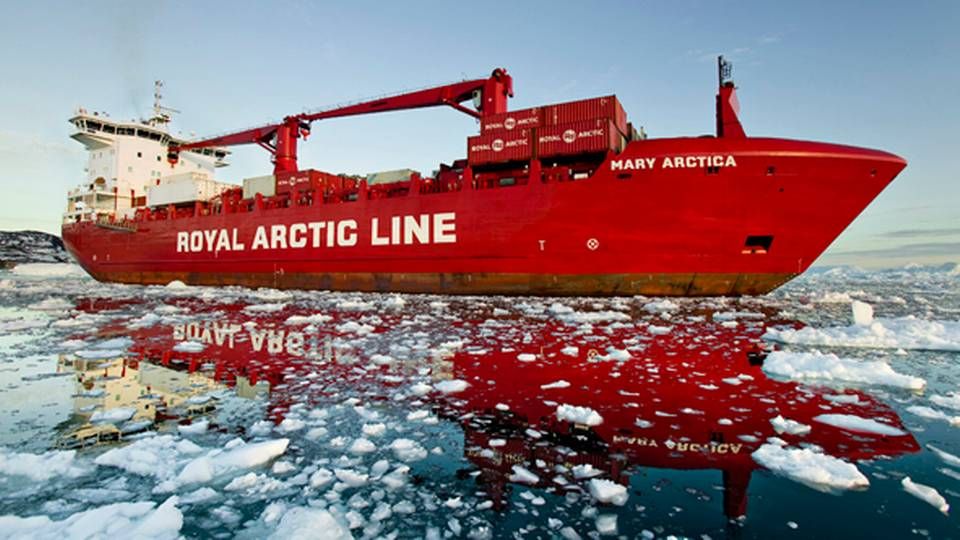 By the end of the first six months of 2013, Royal Arctic Line hopes to have found the shipyard or shipyards which will build the carrier's five new ships completing its investment programme in a new fleet which was originally planned to take place at the now insolvent P&S Werften. At the moment, Royal Arctic Line is negotiating with shipyards in Germany, Lithuania and Poland, CFO Ole Baunbæk informs ShippingWatch.
"Our negotiations with the German shipyard did not lead to anything but we are very active in looking at alternatives and we are in contact with the different shipyards of the region and especially in Poland. We hope to have an agreement in place before the end of June," he says.
Ole Baunbæk says that, previously, Royal Arctic Line has built a ship at the major Polish shipyard Remontova situated in Gdansk and that the shipyard is also one of the contenders this time around. And there is no doubt that the investment will be significant. The investment programme at P&S Werften which did not come to anything amounted to approximately EUR 100 million and "I do not think it will become cheaper with our new negotiations," Ole Baunbæk says.
Do you want to be kept up to date with the latest developments in Danish and International shipping? Subscribe to our newsletter – first 40 days are free
The other day, Royal Arctic Line presented its financial results for 2012 showing a modest profit of USD 1 million after taxes as a result of the bad Greenlandic economy and a drop in freight volumes. A result which is not likely to change much in the next couple of years, the CFO states because of the large investment in a new fleet as well as future investments in a new container terminal in the new Nuuk container port decided on by the Greenland Parliament last year.
May gain on oil activities
However, the carrier eyes some possible bright spots. The activities in the Greenlandic underground may have a major impact on the carrier's bottom line, Ole Baunbæk assesses. This was seen in 2011 as the carrier presented a historically large profit which was influenced by the many activities connected to oil exploration in Greenland, which dropped much in 2012 affecting to results.
"In the short run, the development and exploration of oil may begin to lead to a significant growth in activity in Greenland. We do not know exactly when they (the oil companies Ed.) will return but some of the major companies have indicated that they might return in 2014 to continue their exploration efforts which means a lot to us," he says.
In cooperation with the Maersk-owned Danbor, Royal Arctic Line owns the subsidiary company Arctic Base Supply servicing the offshore industry.
"Even though we only receive a small part of the oil companies' activity it means a lot to our business."
How much does the activity make up of your overall business portfolio?
"So far, it does not take up a lot of room, but there is no doubt there is a major potential. Today, it only makes up a very small share but it still has an impact on our bottom line. Our company is pretty flexible but we are ready to lift quite a lot and therefore it may mean a lot for our finances," Ole Baunbæk says.
Do you want to be kept up to date with the latest developments in Danish and International shipping? Subscribe to our newsletter – first 40 days are free
Royal Arctic Line will have to wait till first quarter for shipyard clarification
Royal Arctic Line says goodbye to P+S Werften
Royal Arctic Line could pay high price for German shipyard collapse