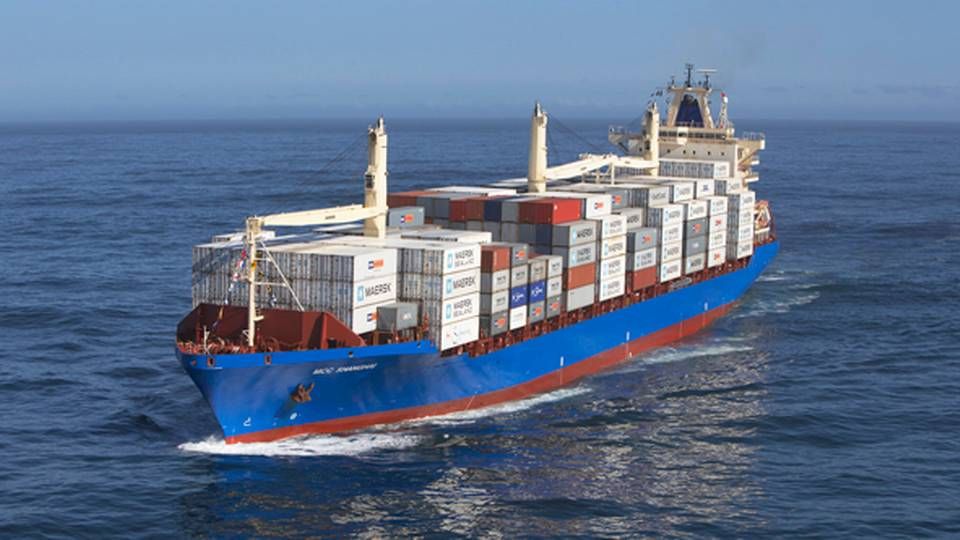 Maersk Line's intra-Asian feeder company, MCC, managed to grow a great deal more than the general growth in the regional container traffic in Asia in 2012. While the general growth in the market was at 4-5 percent, MCC's business volume increased by 19 percent. On top of that, the company also succeeded in raising rates by 6 percent.
In particular, the positive development is delivered from single markets like Vietnam, which experienced a general market growth of 20 percent from 2011 to 2012, and China, which saw a 5 percent growth. On the other hand, markets such as Japan, Hong Kong, and Malaysia showed zero growth and a market such as Taiwan experienced negative growth.
"The general growth in the intra-Asian market decreased more than we expected. At the start of the year, we expected the market to increase by 10 percent, but the increase was less than half that. Therefore, the fact that we have gained 19 percent in volume is a huge success. In Vietnam alone, we grew by 50 percent," says MCC CEO Tim Wickmann to ShippingWatch.
Rate increases
Indeed, MCC has managed to secure its best final result since the establishment of the regional company in 2009. However, Tim Wickmann does not wish to provide the exact amount, but will say that it is a double-figure multi-million USD sum. The good result is due not least to the fact that MCC succeeded in raising rates by 6 percent on average. MCC has also improved their 'cargo mixing', i.e. getting the best prices on the cargo transported, for example in the instances where demand on a given departure has been greater than capacity.
Add to this the savings on fuel and the route net which have also contributed to the surplus. For instance, a larger ship was put on Saigon-Pelepas, which has also saved costs.
"If you can improve earnings per unit with just 30-40 dollars, that will ultimately mean a great deal," says Wickmann.
The 2012 result strengthens Tim Wickmann's faith in the company in 2013.
"Last year, we reached our best result ever, and I doubt we can do just as well this year. The general expectation toward the market is that it will grow by 6-7 percent and our goal is to grow with the market. We expect a good and profitable year," says Tim Wickmann.
SeaIntel: Overcapacity on new trades
Clarkson Research paints a bleak picture of the container market