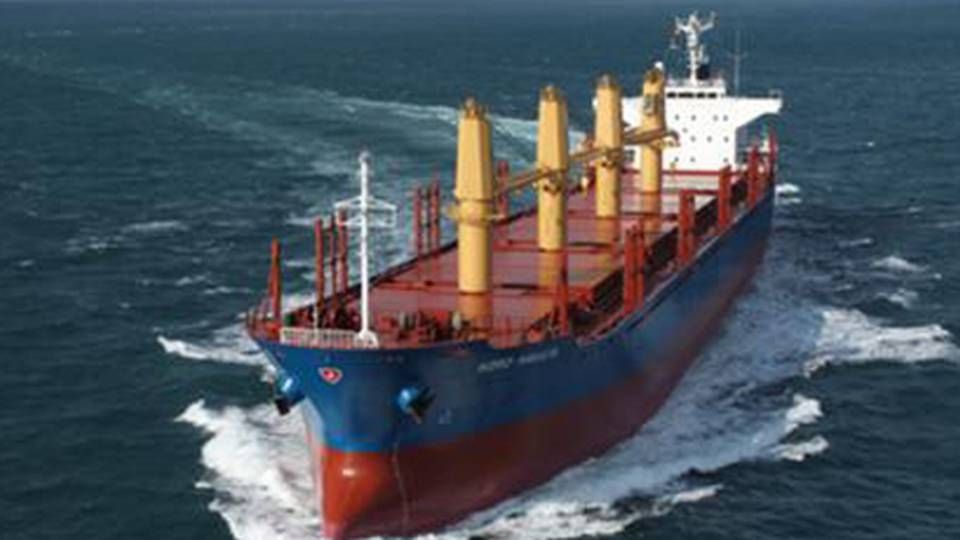 The market for biomass fuel transportations has long been a niche market relied on by several Danish dry bulk shipping companies. Now, Norden has signed a nine-year contract to transport biomass fuel in the form of wood pellets for US-based company Enviva LP, according to Norden's newsletter Norden News, published tomorrow, Thursday.
Do you want to be kept up to date with the latest developments in Danish and International shipping? Subscribe to our newsletter – first 40 days are free
The contract is one of the ten largest cargo contracts ever for the company, and means that Norden will handle the transportation from Virginia in the US to ports in both Great Britain and the European mainland.
Increases coverage by six percent
"This contract reflects our strategy for the Dry Cargo Department. Our target is to increase the volume, and we aim at securing growth in the contractually secured cargo volumes by entering into contracts with good, solid commodity and mining companies, industrial groups and energy producers. We look very much forward to the cooperation with Enviva, which has a strong position on the global biomass market," says Ejner Bonderup, head of dry bulk at Norden.
The contract includes the transportation of wood pellets from the Enviva port in Chesepeake, Virginia to, among other destinations, the biggest powerplant in Britain, Drax Power Station in North Yorkshire, which is in the process of adapting its boilers to burn biomass instead of coal.
The Enviva contract increases the dry bulk segment's total coverage by six percent, and the total coverage of Handymax in dry bulk is increased by 20 percent in the same period.
Do you want to be kept up to date with the latest developments in Danish and International shipping? Subscribe to our newsletter – first 40 days are free
Norden close to achieving strategic product tanker target
Norden made 2012 deficit of USD 279 million
Norden in Shanghai management switch