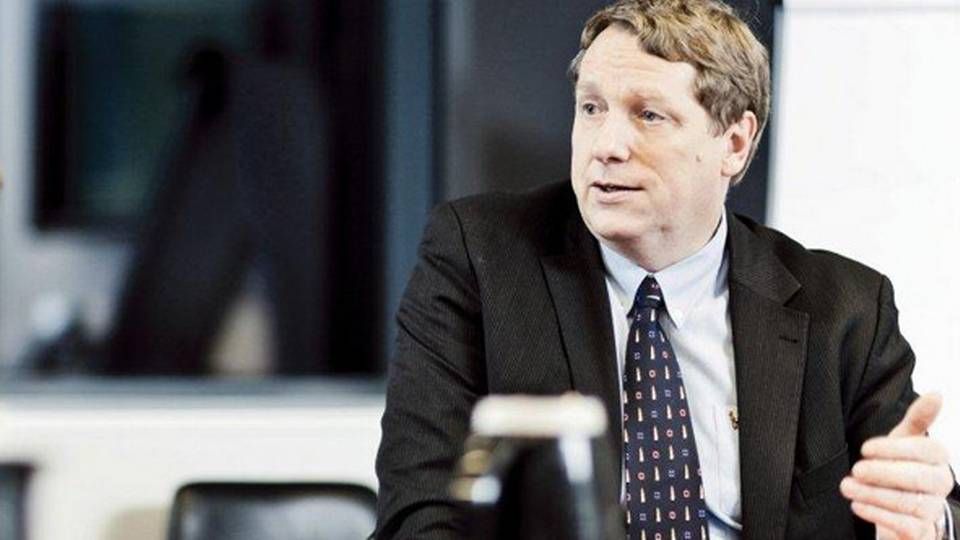 Following a good result of 2012, the dry bulk carrier Ultrabulk is significantly more optimistic than what is otherwise the case in a suffering bulk industry. After a loss of USD four million in 2011, Ultrabulk rebounded with a profit of USD 14.1 million in 2012 which was the first full year in operation for the company following the merger of U-Sea Bulk and Ultrabulk. Ultrabulk CEO, Per Lange, says that the carrier's business model is what has made the difference in a pressured market. The carrier has been able to maintain a good balance between cargo and ships, keep its customers close and secure long-term contracts at sensible rates.
Actually, the development has ensured that Ultrabulk has almost covered 2013 completely (93 percent at the moment) and the carrier has already reached a coverage degree of 80 percent in 2014. This is "more than the carrier wants", as Per Lange points out to ShippingWatch, and that is why he is already counting on having to long-term charter as much as ten ships within the three segments of the carrier on top of the 9 to 11 ships which are part of the investment plans presented in the carrier's annual report.
Do you want to be kept up to date with the latest developments in Danish and International shipping? Subscribe to our newsletter – first 40 days are free
"We will probably take in more ships in order to maintain the balance between ship days and cargo days. Today, we have about 30 ships on long-term charter contracts and I imagine that we need up to ten more ships on contracts of at least five years. At the moment, we are looking into tonnage in Japan," says Per Lange.
Of the 9 to 11 ships mentioned in the investment programme, three to five will be owned tonnage whereas the rest will be time-charter.
Good relations with clients and attractive contracts will be important to maintain in 2013, the Ultrabulk CEO points out.
"2013 will not be an easy year. Growth in China will not get anywhere near the levels we saw between 2004 and 2008. It will not surpass eight percent. We will also have to struggle to obtain lucrative long-term contracts as clients may feel tempted to dip their toes in the spot market in stead as the prices there are under much pressure," he says.
Furthermore, he points to many of the synergy effects coming from the merger of the two carriers profiting the carrier during 2012 meaning that the carrier will only be able to profit from a few of these effects this year.
Do you want to be kept up to date with the latest developments in Danish and International shipping? Subscribe to our newsletter – first 40 days are free
Ultrabulk back in black in 2012
Chilean shipowner: Denmark a major inspiration