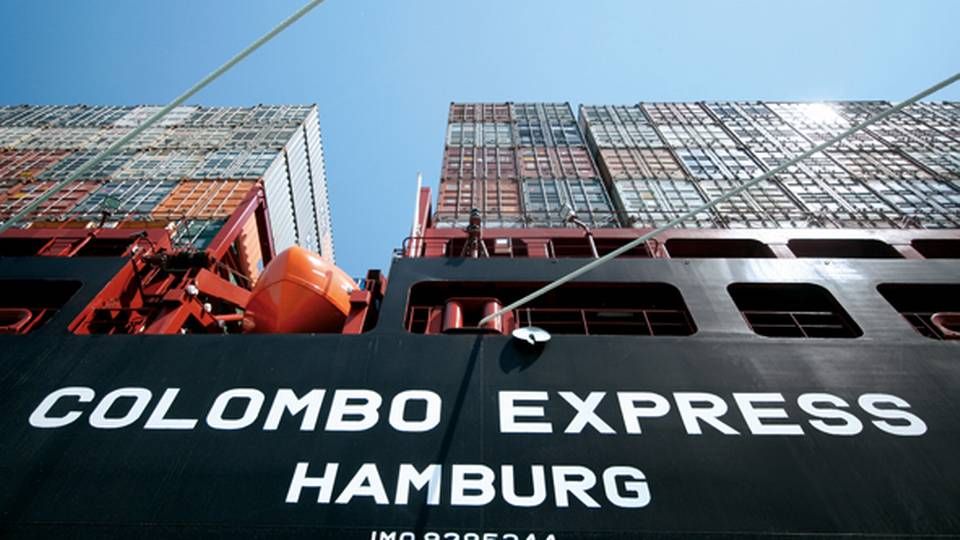 Late Sunday night, the Albert-Ballin consortium, a major Hapag-Lloyd shareholder, called off the negotiations with Hamburg Süd, negotiations that, according to plan, would have produced a new major player among the world's largest container carriers.
Do you want to be kept up to date with the latest developments in Danish and International shipping? Subscribe to our newsletter – first 40 days are free
A brief statement from the Hapag-Lloyd ownership informs that the planned merger with rival Hamburg Süd has been called off.
The negotiations formally began in December 2012 with intentions to produce the world's 4th largest container carrier, thus creating a stronger footing following several bad years in the sector. Now it looks like Hapag-Lloyd, as desired by major investor Klaus-Michael Kuehne, will be able to achieve a stock listing by itself.
A few weeks ago, Klaus-Michael Kuehne, who owns 28 percent of the shares in Hapag-Lloyd, said that he would like a container carrier from the Far East to become part of the merger with Hamburg Süd, should things work out, and he stated that the extra partner in the merger could be NOL of Singapore.
Klaus-Michael Kuehne also stated that regardless of the results of the merger negotiations, he would be pushing to have the carrier stock listed within the next 2-3 years.
The specific reason or reasons for the collapse of the negotiations between the two carriers remain somewhat unclear. Hapag-Lloyd is the biggest of the two, in relation to the size of its fleet, while Hamburg Süd is financially strong and virtually free of debts.
Do you want to be kept up to date with the latest developments in Danish and International shipping? Subscribe to our newsletter – first 40 days are free
Hapag-Lloyd and Hamburg Süd bet on new joint management
Hapag-Lloyd and Hamburg Süd negotiating merger
German merger would create 4th largest container carrier in the world