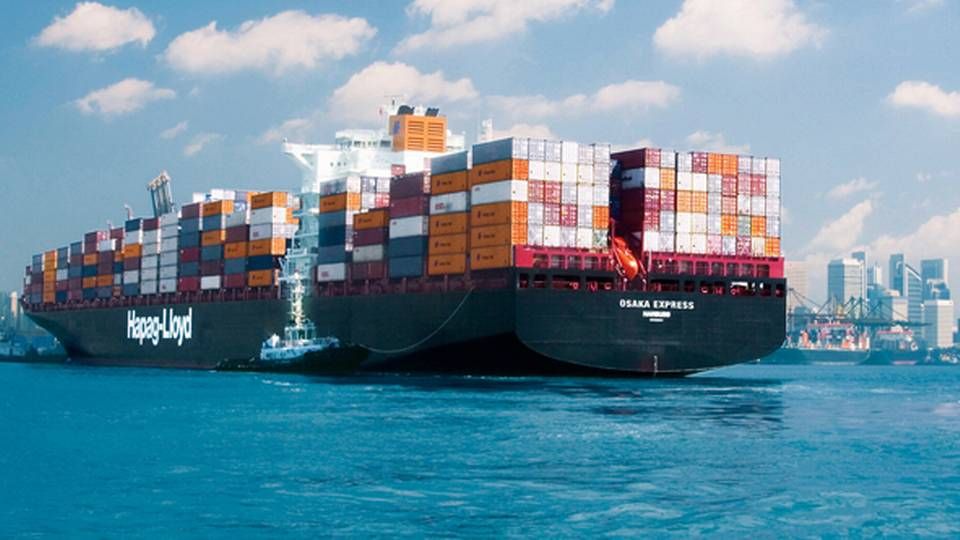 The massive difference in ownership cultures was a signifcant factor behind the failed merger negotiations between the two major German container carriers Hapag-Lloyd and Hamburg Süd, after even a third attempt at agreeing on the terms of a merger ended without results. The negotiations, which formally began in December 2012, were called off on Sunday, but according to German media and observers, the door does not seem to have been shut completely, and Hamburg Süd maintains that a merger would serve as a huge advantage to both parties.
Do you want to be kept up to date with the latest developments in Danish and International shipping? Subscribe to our newsletter – first 40 days are free
Hamburger Abendblatt writes on Tuesday that the negotiations between the two parties have been plagued by a clash between two very different cultures, and that the difference was what drove the two parties away from the negotiating table this past weekend.
On one side is Hamburg Süd, which is controlled by the discreet Oetker family, which is very cautious about its public image, and on the other side is the confident major shareholder the in Swiss logistics group Kuehne + Nagel, Klaus-Michael Kuehne, who has been gradually increasing his share of Hapag-Lloyd to the current 28 percent.
Shareholders call off German container merger
According to the German newspaper, a merger would reduce Klaus-Michael Kuehne's share to significantly less that 20 percent. Still, Kuehne demanded the right to veto, and he has publicly commented on the proceedings during the otherwise hermetically sealed negotiating process, with statements such as "a merger of equals" and that no shareholder should end up dominating the other.
The latter comment made Hapag-Lloyd Chairman Juergen Weber put Klaus-Michael Kuehne in line by stating that the comment only represented the opinion of a single shareholder. In the same vein, Kuehne has recently expressed a desire to make NOL of Singapore part of the potential merger.
A possible open slot
But Kuehne is far from alone. The hamburg city council has an ownership share of 37 percent and has a fundamental interest in keeping the company committed to Hamburg, as stated by Minister of Finance Peter Tschentscher (SPD). Add to this the investor consortium Albert Ballin and the travel group TUI, both of which own a considerable part of the shares in Hapag-Lloyd.
Hapag-Lloyd and Hamburg Süd bet on new joint managemen
Hamburg Süd, which was the first party to call off the negotiations, has since then maintained that "the board still believes that a merger would be a huge advantage to both parties."
Shipping analyst Thomas Wybierek of Nord LB sees Hapag-Lloyd as the loser in the as-of-now failed merger negotiations.
"Hamburg Süd is well positioned on the North-South routes to South America, while Hapag-Lloyd is in the East-West traffic between Asia and Europa, with a lot of competitors and weak rates. The blocked merger removes a glimmer of hope. Both companies had the chance to create the world's 4th largest container carrier. Now they'll have to go on alone", says Thomas Wybierek to Hamburger Abendblatt.
The two shipping companies also failed to merge in 1997 and in 2004, due to disagreements about ownership and shareholder control.
The world's 4th largest container carrier
According to a SeaIntel analysis in December 2012, Hamburg Süd has a fleet of 416.800 teu, with newbuilding orders for a total capacity of 167.000 teu. The shipping company's network is strongest on routes to South America from Asia, Europe, and North America. In addition to this, the shipping company has business on Europe-USA, Asia-Africa, and Africa-South America.
In comparison, Hapag-Lloyd has a bigger fleet with a total capacity of 634.000 teu, and orders for seven ships for a total of 92.000 teu. Hapag-Lloyds key routes are the East-West and North-South from Asia-Oceania, and routes to and from South America. Together, the two companies would become the 4th largest container carrier in the world on a list topped by Maersk Line, MSN, and CMA CGM
Do you want to be kept up to date with the latest developments in Danish and International shipping? Subscribe to our newsletter – first 40 days are free
German merger would create 4th largest container carrier in the world