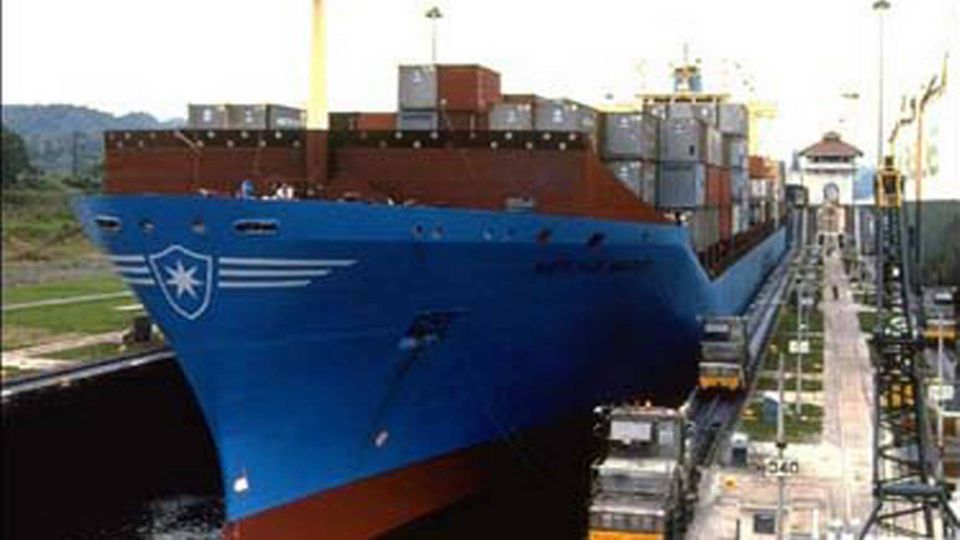 SINGAPORE: The discussion of whether the price for sailing through the Panama Canal is too high has gained traction following Maersk Line's recent decision to reroute its traffic to the Suez Canal.
Even though the Panama Canal does not yet have its price program ready for the coming expanded channel, the administration for the important route through the two Americas acknowledges that prices must be adjusted to the hard-pressed shipping market.
This is the statement given by Jorge L. Quijano to ShippingWatch at Sea Asia 2013, Asia's largest shipping conference.
"We would like more tonnage and therefore the price structure will be different than today," says Jorge L. Quijano who explains that the administration is currently in talks with the shipping industry regarding the price structure.
The expansion of the canal is an investment of 5.25 billion USD, of which 14 percent preferably should be earned back per year following the opening:
"We must find a scale that suits the investment. But of course we are not interested in billing ourselves out of the market."
About two months ago, Maersk chose to withdraw a good deal of traffic on the expensive route which will provide savings of more than 100 million USD. Yesterday at Sea Asia, Thomas Rieber Knudsen, CEO Maersk Line, Asia Paficic Region, commented on Maersk's decision to expand its use of the Suez Canal:
"We are changing our pattern of routes. Currently, we have 10 percent on Suez. At the end of this year, that number will be 50 percent."
However, this does not faze Jorge L. Quijano who is sure that Maersk will return to Panama:
"We are the obvious choice when it comes to East-West traffic. Furthermore, Latin America is experiencing growth both when it comes to export to North America and when it comes to the growth in living standards in Latin American countries. Surely, Maersk does not want to miss out on this. And where are we? Right at hand!"
Additionally, Quijano emphasizes that the route via Suez takes 11 more days than the route through the Panama Canal. Consequently, Quijano is convinced that Maersk's customers will put forward demands to employ the Latin American route.
"The customers will begin making demands. When the goods are being transported, they are stocked and stocked items mean expenses. 11 days extra is therefore too expensive, so just wait and see until for instance Wal-Mart starts doing the math," says a confident Quijano, who also expects fuel prices to be on Panama's side due to the country's geographical location:
"We are still the shortest route so if the fuel prices are hiked a little again that will only serve as an advantage to us."
SeaIntel: Increased use of Suez reduces overcapacity