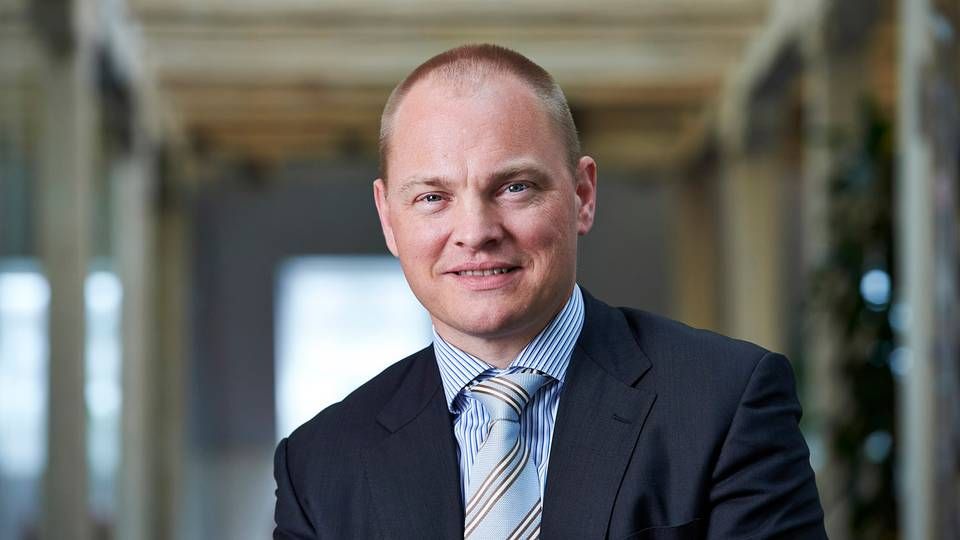 Ambitious Canadian bulk carrier Norvic Shipping has hired yet another executive to take part in the expansion launched by the carrier.
This time, the new appointment is a well known Danish shipping executive, J. Lauritzen's former VP and head of dry cargo, Peter Borup, who will take over as CEO of Norvic Shipping's Dry Bulk division, according to a press release from the shipping company, which is controlled by Toronto-based shipowner AJ Rahman, Norvic Maritime Group.
Borup has more than 25 years of experience in the shipping sector. Before serving as J. Lauritzen's head of dry cargo from 2013 to 2017, he was senior vice president at Norden and managing director of the carrier's Singapore office from 2002 to 2013. He began his career at Maersk Group, working for the shipping giant in locations such as Beijing and South Korea.
When ShippingWatch interviewed Mudit Paliwal, CEO of Norvic Shipping's European headquarters and COO of Norvic Shipping, he did not hide the fact that it was time to turn up the heat:

"Last year, we freighted approximately 22 million tons and based on our total freight volumes the past four to five months, we expect to end 2018 at around 40 million tons. We're in the middle of a dramatic growth spurt, and the development in the dry cargo market has supported our plans," said Paliwal, adding:

"If the right purchasing opportunities arise, we're definitely not indifferent. But our core business is to operate and remain asset light, and not be weighed down with ownership. This gives us major flexibility in positioning our Book. We prefer to control our own fate independent of fluctuations in the dry bulk market, and we have been able to attract talents throughout our organization over the past one to two years."
29 bulk shipping operators in Copenhagen
Since its establishment in 2016 in Cpenhagen, it has taken on shipping names such as Henrik Jeremiassen, formerly from Ultrabulk, and Thoresen (managing director) and Michael Højsgaard and Endre Bujlo as senior chartering managers. They switched from Scorpio Bulkers and Oldendorff, respectively.
Today, Norvic Shipping has offices around the world, and the company's overall bulk organization now counts 83 employees, compared to around 30 in 2016. Most recently, a New York office has been established, while the business on the Atlantic is operated jointly by the offices in Houston and Copenhagen.
The upgrade in Copenhagen is part of the trend which has seen several bulk companies nominate Copenhagen as the center of their activities. Today, at least 29 bulk players have an office in Denmark, according to a list compiled by ShippingWatch a few months ago with input from Danish Shipping.
Norvic Maritime Group, which is mainly focused on the tanker sector, entered bulk at the end of 2012 as an operator, and operates close to 100 vessels today. The company expects to operate a fleet of 130 vessels before the end of this year.
English Edit: Lena Rutkowski
J. Lauritzen's senior VP for bulk steps down
Dry bulk operator Norvic Shipping wants 130 ships in play and to double cargo volumes