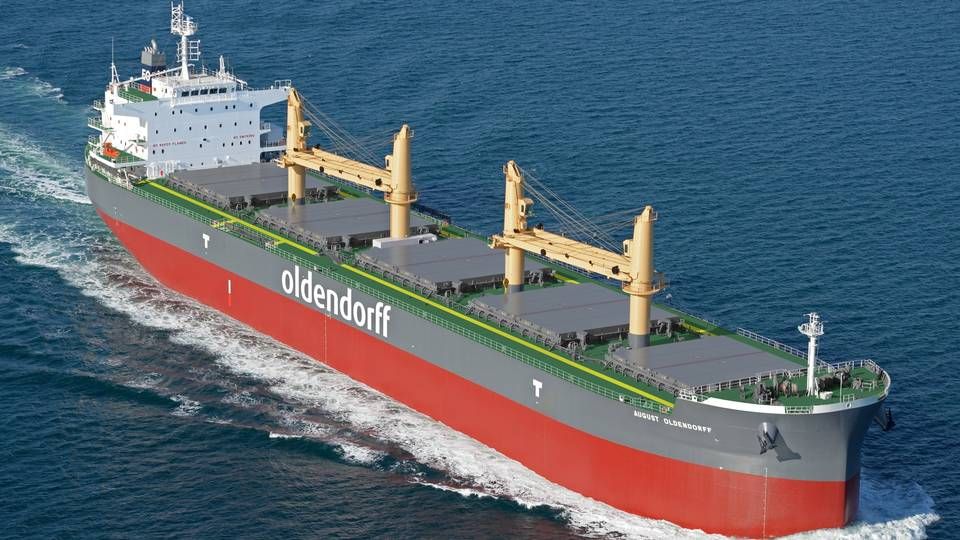 German dry bulk shipping company Oldendorff, which runs roughly 700 vessels, takes up the banner of shipping industry climate coalition Getting to Zero.
Around 100 members now support the cooperation, whose inception was announced back in September for the purpose of developing commercial, zero-emission ocean-going ships before 2030.
"Following the recent COP25 Climate Change Conference in Madrid, Oldendorff Carriers recognizes the urgency to stop climate change. We will continue to investigate non-GHG causing methods of energy and propulsion for ships," Oldendorff writes in a statement.
Beyond the German bulk carrier, participants include Maersk, Euronav, motor manufacturer MAN Energy Solutions and Wärtsilä. Last week, carmaker BMW also joined the collaboration.
Getting to Zero was established under the auspices of the Global Maritime Forum. The coalition partners have not yet submitted a firm proposal for how they intend to achieve CO2-neutral ships, however, the group is working on developing these as quickly as possible.
English Edit: Daniel Frank Christensen
Environmental enforcement uncertainty halts shipowners' newbuild orders
Alexander Saverys on climate: "Let's be honest. We are not prepared"
Klaveness CEO: Shipping's CO2 target not adequate in a few years