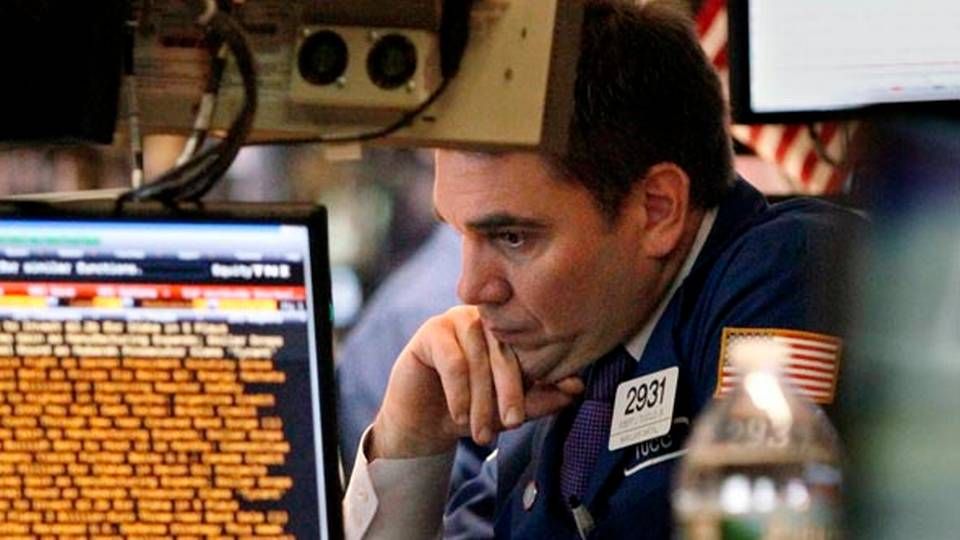 Future dry bulk giant Scorpio Bulkers, which at the beginning of 2014 and shortly after its IPO on December 18th 2013, was appointed by several analysts as the stock-of-choice for US investors, now looks like a stock exchange failure after spending exactly one year on the New York Stock Exchange.
The share has declined around 80 percent during 2014 and is now being traded at approx. USD 2, a long way from the original price the share was sold for one year ago.
Do you want to stay up to date on the latest developments in International shipping? Subscribe to our newsletter – the first 40 days are free
The share increased two percent on Wednesday following the announcement that the company is selling four Capesize newbuilding contracts at a loss of USD 10 million each, with options for an additional two vessels. An aggregate loss of USD 55 million, which also reduces Scorpio Bulkers' total financing need - by around USD 120 million, according to Scorpio - for the carrier's combined fleet of 80 newbuildings. However, this move does not alter the image of a share that has been a huge letdown in the past year.
Deutsche Bank
Deutsche Bank recently lowered its forecast for Scorpio Bulkers. When the carrier was first listed on the New York Stock Exchange, the share was hyped as the shipping share of the future and a company carried forward by a partnership between two renowned shipping men, Emanuele A. Lauro and Robert Bugbee (photo) in Scorpio Group.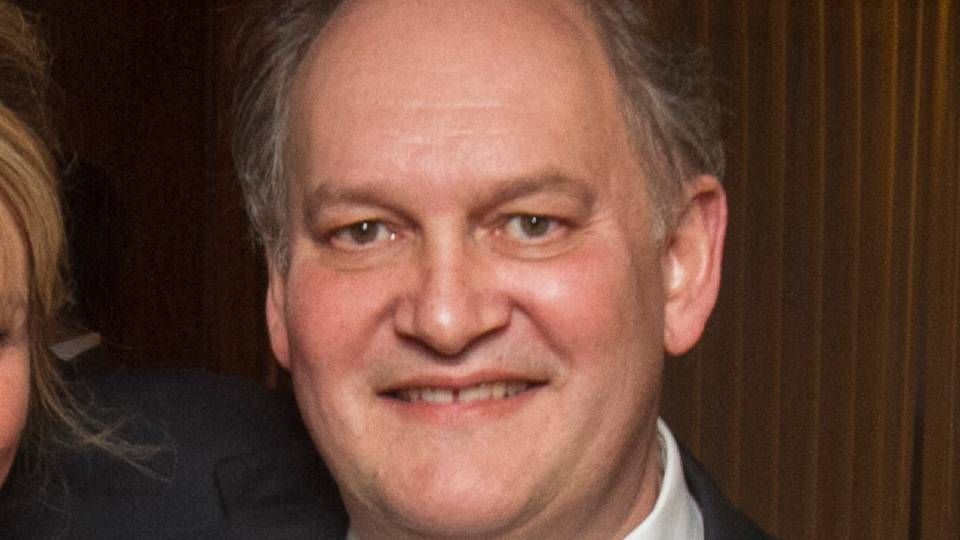 Sister company Scorpio Tankers, stock-listed in April 2010, is built on the same model with massive investments in newbuildings ordered under the financial crisis when yard prices were at rock bottom.
Do you want to stay up to date on the latest developments in International shipping? Subscribe to our newsletter – the first 40 days are free
Shipping analyst Amit Mehrotra of Deutsche Bank acknowledged in a memo last week related to the downgrade of Scorpio Bulkers that the major German bank has been too hopeful - not least in terms of the deteriorating dry bulk market during 2014, which also looks set to continue into 2015.
Too high expectations
"Scorpio Bulkers in our view has been the stock-of-choice for U.S. investors to invest in the dry bulk sector. This has led to significant underperformance as hope of a rate recovery gives way to the realities of the market. We are also guilty of being hopeful," says Amit Mehrotra, whose somewhat subdued view on Scorpio Bulkers and dry bulk in general has been further tarnished by the dry bulk sector's massive dependency on imports to China and India and the significant overcapacity.
"Scorpio Bulkers has the added uncertainty of an unfunded acquisition program, though management has recently made good strides in locking in funding before the end of the year. If we are wrong and rates significantly and sustainably improve, then Scorpio Bulkers has the most upside given its spot exposure," says the Deutsche Bank analyst.
Shipping shares plummet on the New York Stock Exchange
While prospects for 2015 look worst for the dry bulk part of Scorpio Group, the other part, Scorpio Tankers, developed more positively in 2014, with shares declining around 25 percent in total. The carrier's share has decreased 31 percent since the IPO in April 2010. In comparison, the Standard & Poors 500 index has increased 72 percent in the same period.
Numerous analyses performed by the leading shipping houses during 2014 have strengthened the perception that the gradual recovery previously expected for 2014 - especially in dry bulk and product tanker - has failed to appear. On the contrary, the many newbuildings ordered in 2012 and 2013 look set to weigh down the industry several years into the future.
Dry bulk shares plummet
The New York Stock Exchange experienced a Black Monday last week when the Capital Link Dry Bulk Index at one point dropped 38 percent. When the stock exchange closed on Monday, the result on Wall Street looked as follows:
Do you want to stay up to date on the latest developments in International shipping? Subscribe to our newsletter – the first 40 days are free
DryShips (-17%), Navios Partners (-15%), Navios Holdings( -14%), Baltic Trading, Navigator Holdings (-13%), Ocean Rig UDW, Paragon Shipping, Scorpio Bulkers, Ship Finance International (-12%), Dorian LPG, Knightsbridge Shipping, Teekay Tankers, Teekay Offshore (-11%), Capital Product Partners (-10%), Navios Midstream, Nordic American Offshore (-9%), Diana Shipping, Euroseas, StealthGas, Golar Ltd and NAT (-7%).
2014 has been a miserable year for shipping shares in Wall Street, with market value down 37 percent on average.
Bugbee: Oil slide extends potential significantly
Scorpio Bulkers cancels six Capesize newbuildings
Dry bulk asset values rattling down day by day
Capesize rates plummet to historic low