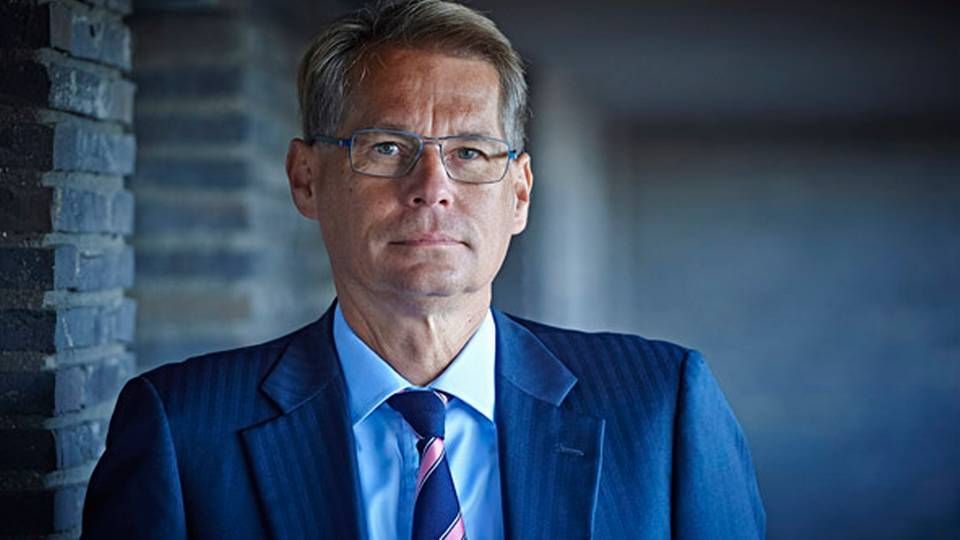 The dry bulk market has become so uncertain and developments in China so unpredictable that what looked like trends a few months ago might have changed into something else today. But J. Lauritzen CEO Jan Kastrup-Nielsen has no doubts that things will keep hurting for a while, and he is convinced that the fundamental dynamics of the market will not change noticeable before early 2017, Kastrup-Nielsen tells ShippingWatch after J. Lauritzen on Monday published a deficit of USD 29 million for the first three months of the year, while also lowering its full-year 2015 forecast to a deficit of USD 50-100 million.
Do you want to stay up to date on the latest developments in International shipping? Subscribe to our newsletter – the first 40 days are free
"We can't change the market, we have to adapt to it. And we're doing that continuously, just as we have in the past. We've sold ships before, and if it becomes necessary then we're prepared to do it again. We're confident that we'll get through the crisis and that J. Lauritzen will still exist in 10 years. But we'll likely have to get to late 2016 or early 2017 before the market will have changed. The current challenge for everyone concerns when the dynamics will change, and who can manage until then," says Jan Kastrup-Nielsen, who has been struggling with major deficits since taking over as CEO a few years ago.
Deficit of USD one billion
If J. Lauritzen's deficit reaches USD 100 million this year, the accumulated deficit for the past five years will approach USD one billion, and adjustments have been necessary along the way in order to make it through, as was the case when the carrier sold its fleet of product tankers to Hafnia Tankers.
This move provided J. Lauritzen with liquidity, but on the other hand, the tanker fleet is creating significant value elsewhere in relation to the rally currently taking place in the segment - a segment that recently helped competitor Norden land a profit in the first quarter.
Do you want to stay up to date on the latest developments in International shipping? Subscribe to our newsletter – the first 40 days are free
"China has changed a lot within just the past three months, and it is now a completely open question how the country's demand will develop. We've been able to protect ourselves, and we'll continue to do so. But it's going to hurt in some places, because we're going to do what it takes," says Kastrup-Nielsen.
On the upside, he says, virtually all players in the dry bulk segment are working toward the same goal, namely developing plans to best adjust their business. Orders are canceled, the current orderbook is very low, and vessel scrapping - not least in terms of the major Capesizes - has reached the highest level in years.
Significant uncertainty
The carrier still has a financial strength it can lean on. Cash and unused credit facilities stood at USD 256 million by the end of the quarter, compared to USD 284 million at the end of 2014, while net interest bearing debt came to USD 282 million, up from USD 268 million after 2014. The group's solidity was at 43 percent by the end of March 2015 compared to 47 percent at the end of 2014. And furthermore, there are no signs of wavering support from the owner, the Lauritzen Foundation, nor are there signs that the owner does not back the strategy, says Kastrup-Nielsen.
"But there is significant uncertainty. Market developments will determine whether we need to do more than divest vessels," explains the carrier's CEO.
He adds that J. Lauritzen has no specific plans concerning reductions among employees or offices, and that "the organization is needed to operate the fleet."
J. Lauritzen lowers forecast to minus USD 50-100 mln in 2015
J. Lauritzen repays remainder of expensive bond loan
J. Lauritzen to sell ships to obtain liquidity