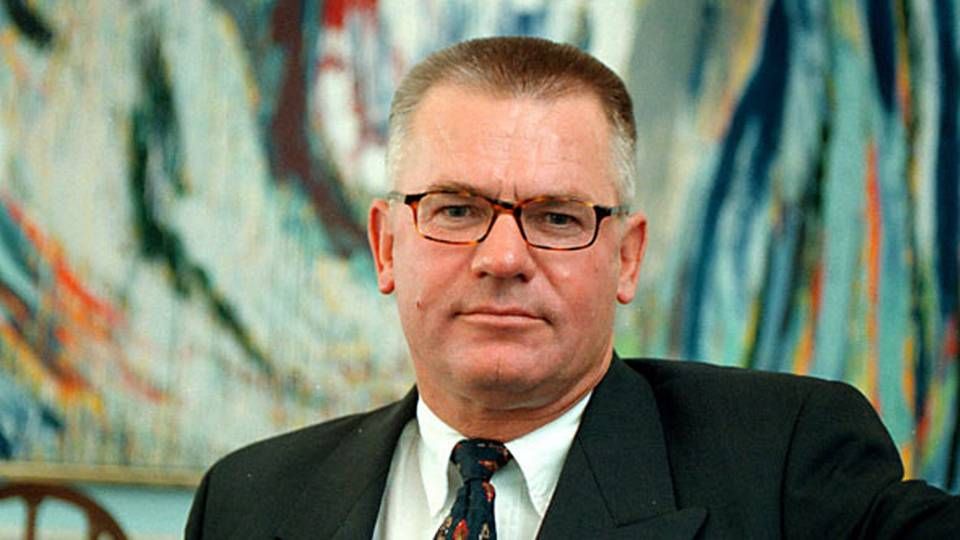 Thorco Shipping has in the first months of 2015 withdrawn completely from the super heavy lift market up to 800 ton after the company suffered a major financial beating last year alongside the declining activity in the oil industry - following sliding oil price - which also resulted in reduced demand for ships performing heavy lift transports. As such, Thorco has now exited this market completely.
Do you want to stay up to date on the latest developments in International shipping? Subscribe to our newsletter – the first 40 days are free
"That market has collapsed completely, and it's even worse in 2015 than it was last year," Thorco Shipping chairman Thor Stadil tells ShippingWatch.
At Thorco's executive management, he was a prime advocate for the carrier's decision in early 2014 to enter the super heavy lift market, after which the company chartered a lnumber of vessels for this purpose. According to Thor Stadil, this involved 14-15 vessels in total, which have in late 2014 or this year been returned to their owners.
Why Thorco and Ramskov parted ways
Thorco's combined multipurpose fleet has since last year been reduced from more than 100 ships to around 75.
Thorco Shipping's result for 2014 has yet to be published, but Thor Stadil explains that the carrier has lost around USD 15 million through a combination of weak operating results and asset value adjustments.
The carrier's strategy is still aimed at owning one third of its combined fleet, while the rest of the vessels are on charter, but Thor Stadil points out that it is the owned ships that lost money, and continue to lose money, in the weak market.
"We're actually making a fairly solid profit on our chartered vessels, as the time charter rates have dropped alongside the weak market. Our own ships, which we purchased when we thought it was cheap, are losing money. But owning them is still part of our strategy. When the market turns, it will be good to have our owned ships for when the time charter rates increase," says Thor Stadil.
Media: Thorco drags down Stadil family company
He adds that 2015 has started significantly better than 2014, after the carrier has exited the heavy lift market. In this light, management at Thorco Shipping - part of family dynasty Thornico - believes in a break-even result this year.
"But it's difficult to say. Shipping is not an excellent business these days," says Thor Stadil.
Thorco has also been through a turbulent year management-wise, just as the large-scale merger between Thorco and Clipper's multipurpose activities back in 2013 has now been de-facto completed.
A few days after Clipper Group's Kristian Mørch stepped down from the Thorco Shipping board of directors, citing disagreements about the company's strategy going forward, CFO Kent Hedegaard resigned from the carrier, citing similar reasons.
Do you want to stay up to date on the latest developments in International shipping? Subscribe to our newsletter – the first 40 days are free
Kent Hedegaard joined Thorco Shipping as CFO in the summer of 2014, sharing management with CEO Thomas Mikkelsen, who is also a partner in the company. Kent Hedegaard, authorized accountant and former partner of PwC, previously served as accountant for Thorco for a number of years.
The board of directors at Thorco Shipping, which is controlled by Thor Stadil and his son Christian Stadil, decided in the summer last year to part ways with Henrik Ramskov, then-CEO of the carrier, who wound up serving less than a year as head of the carrier.
CFO leaves board at Thorco following Clipper
Clipper leaves Thorco board after dispute
Thorco: Multi-purpose under pressure in 2015
Thorco: Multipurpose market about to turn